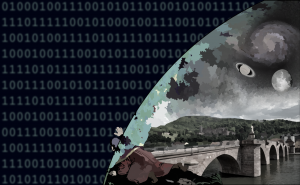 Date/Time
Date(s) - 03/09/2018 - 07/09/2018
All Day
Location
Studio Villa Bosch
Categories
The Astroinformatics 2018 will be held in Germany for the first time!
Astroinformatics 2018 builds on the successful series of meetings devoted to the growing challenge of scientific exploitation of massive and complex data sets from major observational projects at radio, optical and infrared wavelength, and from associated large-scale simulations.
The meeting will continue the tradition to bring together astronomers, data scientists, statisticians, computers scientists, companies and policy makers to stimulate a crossdisciplinary exchange in this rapidly advancing field of research.
Topics of interest include:
e-science infrastructures
data-mining & knowledge discovery
visualization & data exploration
database systems & data intense projects
survey & time-domain astronomy
Among the local committee is the Astroinformatics (AIN) group of HITS led by Kai Polsterer.