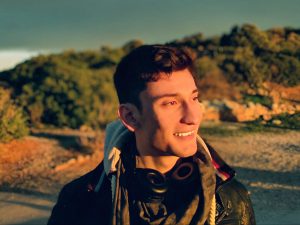 Dieser Inhalt ist nur auf Englisch verfügbar.
A warm welcome to Odysseas who has recently joined MBM group as a Bachelor student.
Odysseas grew up in Athens, Greece. He is currently a Bachelor's student of Biochemistry at the University of Heidelberg. He will investigate sequence determinants of the variable mechanical stability of different spectrin repeat domains under longitudinal shear forces. Welcome!