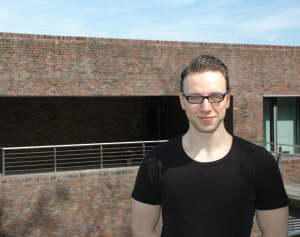 A warm welcome to Fabian Kutzki that has just joined the MBM group as a PhD student.
Fabian completed his Master Studies at the Heidelberg University (Department for Theoretical Physics) under the supervision of Prof. Andreas Mielke. He especially focused on statistical and computational physics, stochastic differential equations and Monte Carlo simulations. He is interested in the theoretical foundations of the physics of proteins and the computational simulations that are necessary to understand them.
At MBM group he will be concerned with reactive simulations of disulfide-bonds and Redox reactions in general. His goal will be to combine classic MD simulations with some form of theoretical evaluation to predict the behaviour of chemical reactions in and between proteins without explicitly using the computationally expensive quantum physical ab initio methods.
Welcome!