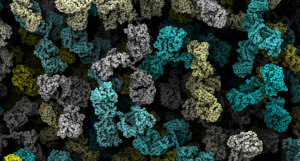 Biological Diffusion and Brownian Dynamics Brainstorm 4 (BDBDB4) will, like the previous meetings (the last was BDBDB3), provide a forum for intensive discussions about the current state of experimental and theoretical studies of biological diffusion, with a focus on the Brownian Dynamics method for simulating biological macromolecules. The first BDBDB meeting was held in 2007 and they have taken place at irregular intervals since then.
Dates:       Monday to Wednesday, April 16-18, 2018
Location:   Studio Villa Bosch, Heidelberg, Germany
Registration: Please register here before March 1st, 2018.
Further information can be found on our BDBDB conference website.