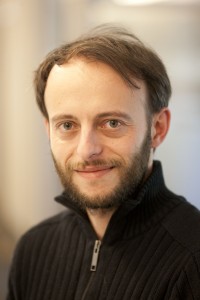 HITS researcher Alexandros Stamatakis is new SAB member of the Greek ELIXIR National Node
Prof. Alexandros Stamatakis, head of the Scientific Computing (SCO) group at HITS, has been appointed new member of the Scientific Advisory Board (SAB) of ELIXIR-GR. This is the Greek node of ELIXIR, a distributed infrastructure for life-science information that unites Europe's leading life science organizations in managing and safeguarding the increasing volume of data being generated by publicly funded research.
ELIXIR-GR will address the needs of the Greek research community and other stakeholders of the public and the private sector. The main task of the SAB will be to conduct a yearly review of ELIXIR-GR.
About ELIXIR-GR: https://www.elixir-europe.org/