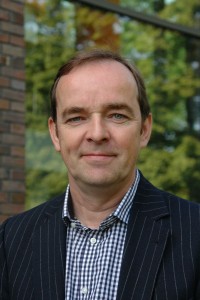 In July 2012, Volker Stollorz came as the first Journalist in Residence to HITS and spent four month at our institute.
Volker Stollorz studied Biology and Philosophy in Cologne and Amsterdam. For more than 20 years, he has been working as a freelance science journalist for daily and weekly newspapers, magazines and TV broadcasters. He was awarded several prizes for his work, for example the Georg von Holtzbrinck Prize for Science Journalism and the European Journalist Award (Europäischer Journalistenpreis des Verbands deutscher Medizinjournalisten (VDMJ)). He was member of the board of the German Journalists Association "Wissenschaftspressekonferenz" (WPK) for several years and founded a magazine for science journalists, "WPK Quarterly".
During his stay at HITS, Volker Stollorz worked together with the researchers of the Scientific Databases and Visualization (SDBV)-group in developing the "OperationsExplorer". The OperationsExplorer is a virtual map, visualizing the prevalence of diagnoses in Germany and was designed to help journalists analyze medical data and statistics.
He also gave a public talk at HITS on how journalists observe science and why they sometimes misinterpret facts. According to him, journalism will not last if it is only used as sheer means of translation of science.
About his stay at HITS he says:
"The chance to spend a considerable amount of time with those smart "HITSters" will stay in my mind for long and it will influence my work as a science journalist. This program creates opportunities to intensify the important dialogue between science, science journalism, and the public. "