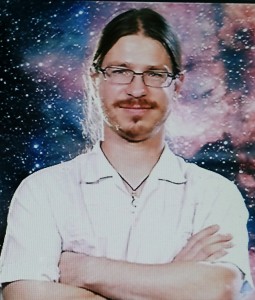 Kontakt
Email:
steffen.brinkmann@h-its.org
Phone:
+49-6221-533-305
GPG:
Find me:
Mathematikon, 4th floor
Berliner Straße 45
69120 Heidelberg
µCV
PhD in Astronomy, University of Heidelberg, 2009
HPC-Software Development, HLRS, University of Stuttgart, 2010-2015
Scientific Computation and Visualisation, MPIA, Heidelberg, 2015-2016
Scientific Databases and Visualisation, H-ITS, Heidelberg, since 2016
Research Interests
Computational science
Scientific computation
Ruby, Python, D, C++, Befunge and new programming languages
Parallel programming models
Web development and internet security
Teaching
Programmieren 1 (Institut für Computerlinguistik, Universität Heidelberg)
Python Crash Course

Teaching material linked here is licensed under a Creative Commons Attribution-ShareAlike 4.0 International License.
Software
Some of these packages require you to have an account on gitlab, and to get invited by me. I will give you access gladly upon request. Just send me an Email.
Scientific
Games
These are rather sketches than finished applications. They are intented for educational purposes. Contributions are welcome!