Publication in "Nature Structural & Molecular Biology"
19. November 2012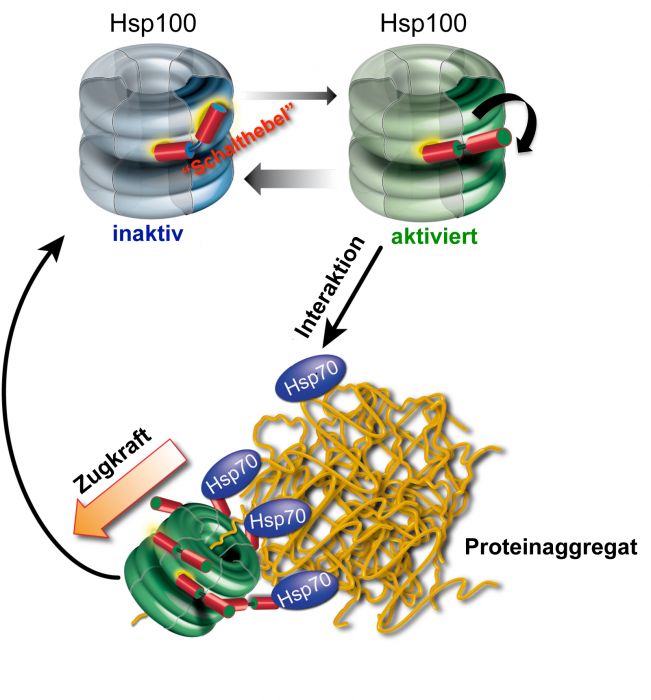 HITS Researchers participate in a project that reveals the mechanism of molecular chaperones – Publication in Nature Structural & Molecular Biology
Together with researchers from Heidelberg University and the German Cancer Research Center DKFZ, Rebecca Wade and Mykhaylo Berynskyy (MCM group) revealed the functional mechanism of molecular chaperones, repair systems for aggregated proteins. Protein aggregation can lead to neurodegenerative diseases such as Alzheimer's or Parkinson's and plays a role in aging processes. The results were published in Nature Structural & Molecular Biology.
Press contact:
Dr. Peter Saueressig
Head of Communications
Heidelberg Institute for Theoretical Studies (HITS)
Phone: +49-6221-533245
Peter.saueressig@h-its.org
www.h-its.org
Twitter: @HITStudies
About HITS
The Heidelberg Institute for Theoretical Studies (HITS) was established in 2010 by the physicist and SAP co-founder Klaus Tschira (1940-2015) and the Klaus Tschira Foundation as a private, non-profit research institute. HITS conducts basic research in the natural sciences, mathematics and computer science, with a focus on the processing, structuring, and analyzing of large amounts of complex data and the development of computational methods and software. The research fields range from molecular biology to astrophysics. The shareholders of HITS are the HITS-Stiftung, which is a subsidiary of the Klaus Tschira Foundation, Heidelberg University and the Karlsruhe Institute of Technology (KIT). HITS also cooperates with other universities and research institutes and with industrial partners. The base funding of HITS is provided by the HITS Stiftung with funds received from the Klaus Tschira Foundation. The primary external funding agencies are the Federal Ministry of Education and Research (BMBF), the German Research Foundation (DFG), and the European Union.