Mathematik hilft Umweltschutz
11. March 2014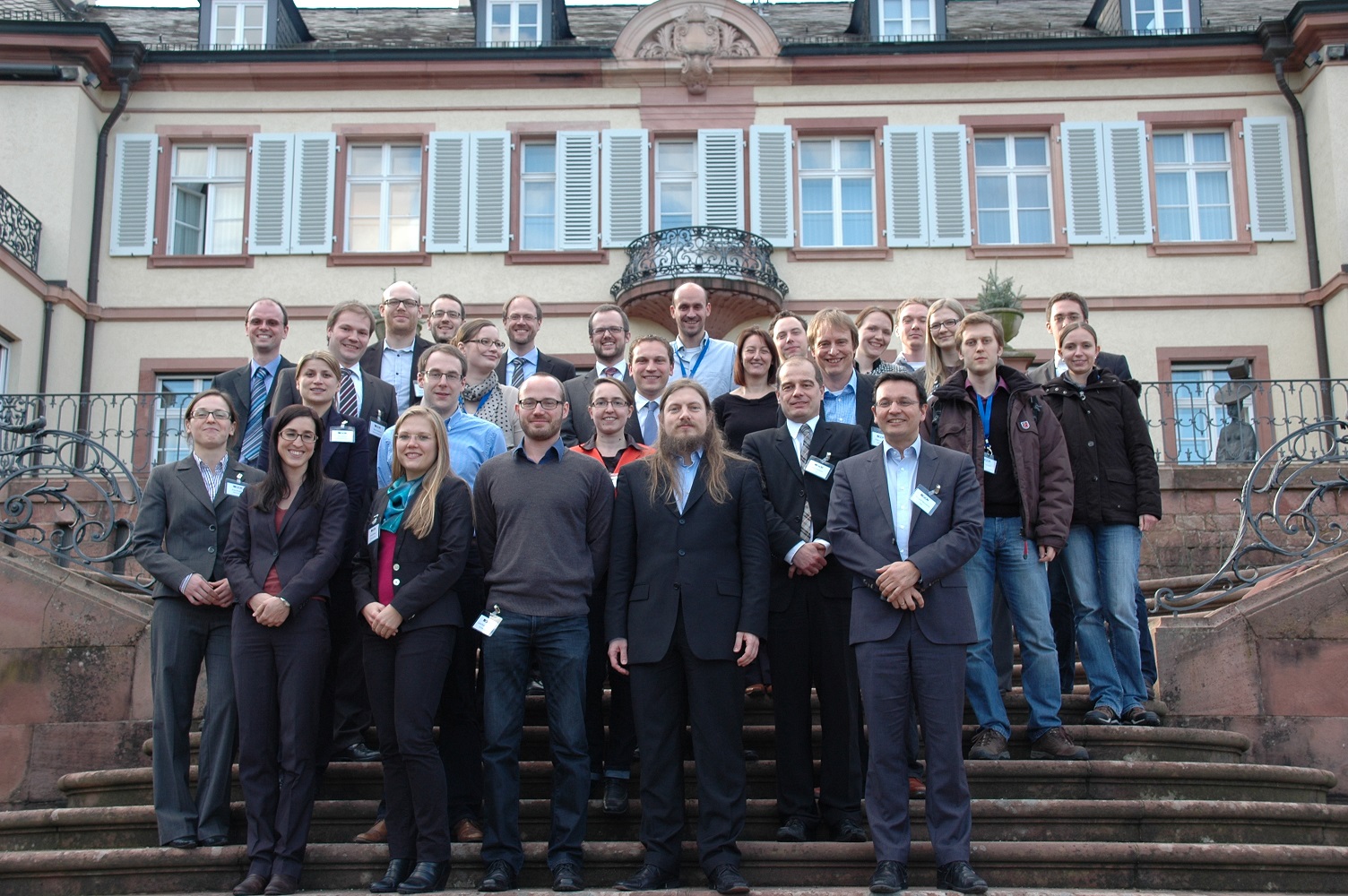 This content is only available in German.

Wie mathematische Ansätze umweltrelevante Arbeitsprozesse, wie zum Beispiel Recycling optimieren können, diskutierten Wissenschaftler und Praktiker im Studio Villa Bosch in Heidelberg. Die Arbeitsgruppe "OR im Umweltschutz" der Gesellschaft für Operations Research (GOR) hatte zu einem Workshop eingeladen, organisiert wurde die Veranstaltung vom Heidelberger Institut für Theoretische Studien (HITS) und dem KIT.
Das jährliche Treffen der Arbeitsgruppe mit 31 Teilnehmern fand in diesem Jahr zum ersten Mal in Heidelberg statt. Organisatoren waren Prof. Wolf Fichtner (Karlsruher Institut für Technologie KIT) und Prof. Vincent Heuveline, Leiter der HITS-Forschungsgruppe "Data Mining and Uncertainty Quantification". Teilnehmer aus Forschung und Praxis hielten Vorträge zum Thema der operativen Planung verschiedener umweltbezogener Arbeitsprozesse. Im Fokus stand die Optimierung der einzelnen Vorgänge mit Hilfe von mathematischen Ansätzen, um eine maximale Ausschöpfung für Umwelt und Industrie zu gewährleisten. "Dabei waren auch immer wieder Unsicherheiten dieser mathematischen Berechungen ein Thema", bilanzierte Vincent Heuveline, "ein Thema, mit dem sich unsere Forschungsgruppe intensiv auseinandersetzt." Ein Beispiel: Wie lässt sich das Recycling von Eisenhüttenschlacken optimieren und wie können Unsicherheiten in den Analysen ausfindig gemacht werden?
Über den Verlauf und die Erkenntnisse der Veranstaltung zeigten sich die Organisatoren sehr zufrieden. "Es gab äußerst fruchtbare Diskussionen und Erkenntnisse, vor allem dahingehend, welch ähnliche Frage- und Problemstellungen aus mathematischer und methodischer Sicht die Wissenschaftler aus verschiedenen Disziplinen und mit unterschiedlichen thematischen Schwerpunkten miteinander verbindet.", so Erik Merkel vom Karlsruher Institut für Technologie (KIT) und Mitorganisator des diesjährigen Workshops.
Das nächste Treffen der Arbeitsgruppe findet vom 26.- 27. Februar 2015 in Zusammenarbeit mit der RWTH (Rheinisch-Westfälisch Technische Hochschule) in Aachen statt.
Ansprechpartner KIT
Prof. Dr. Wolf Fichtner
Karlsruher Institut für Technologie
Institut für Industriebetriebslehre und Industrielle Produktion
Lehrstuhl für Energiewirtschaft
Tel.:+49 (0) 721 608 44460/44462
E-Mail: Wolf.Fichtner@kit.edu
Ansprechpartner HITS
Prof. Dr. Vincent Heuveline
Group Leader Associated Group "Data Mining and Uncertainty Quantification"
HITS gGmbH
Schloss-Wolfsbrunnenweg 35
69118 Heidelberg
Telefon: +49 6221 – 533 – 312
Email: vincent.heuveline@h-its.org
Über GOR

Die GOR ist eine gemeinnützige Gesellschaft. Sie entstand zum 01.01.1998 durch Verschmelzung der "Deutschen Gesellschaft für Operations Research" (DGOR) und der "Gesellschaft für Mathematik, Ökonomie und Operations Research" (GMÖOR). Ihre zentrale Aufgabe besteht darin, die Verbreitung und den Einsatz von Operations Research in Wissenschaft und Praxis zu fördern. Dies geschieht in erster Linie mit Hilfe von Fachpublikationen, Tagungen, Arbeitsgruppen sowie im Wege der Förderung des wissenschaftlichen Nachwuchses. In der GOR sind zur Zeit 13 Arbeitsgruppen konstituiert, in denen sich Fachleute aus der Wirtschaft, der Verwaltung, von Beratungsunternehmen sowie Hochschulen zum Erfahrungsaustausch und zur Diskussion treffen. https://gor.uni-paderborn.de
About HITS
The Heidelberg Institute for Theoretical Studies (HITS) was established in 2010 by the physicist and SAP co-founder Klaus Tschira (1940-2015) and the Klaus Tschira Foundation as a private, non-profit research institute. HITS conducts basic research in the natural sciences, mathematics and computer science, with a focus on the processing, structuring, and analyzing of large amounts of complex data and the development of computational methods and software. The research fields range from molecular biology to astrophysics. The shareholders of HITS are the HITS-Stiftung, which is a subsidiary of the Klaus Tschira Foundation, Heidelberg University and the Karlsruhe Institute of Technology (KIT). HITS also cooperates with other universities and research institutes and with industrial partners. The base funding of HITS is provided by the HITS Stiftung with funds received from the Klaus Tschira Foundation. The primary external funding agencies are the Federal Ministry of Education and Research (BMBF), the German Research Foundation (DFG), and the European Union.