HITSter wins Poster Prize at "Extremes 2014" Symposium
28. October 2014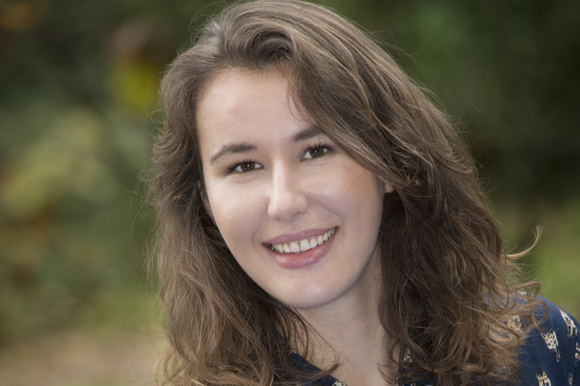 Kira Feldmann, PhD Student in the Computational Statistics group at HITS, was awarded a poster prize at the "Extremes Symposium 2014" by the Volkswagen Foundation in Hannover. Out of 21 participants, she and three other young researchers from Potsdam, Hamburg and Munich were picked as winners. Kira's poster was titled: "Spatial postprocessing for forecasts of temperature minima and maxima".
The symposium "Extreme events: Modeling, Analyses, and Prediction" focused on several research projects funded by the Volkswagen Foundation. The key areas were the geo, environmental, climate, and life sciences as well as mathematical statistics. A specific focus was set on improved methodologies and their application to real-world problems. Tilmann Gneiting, head of the CST group at HITS, was one of the organizers.
About HITS
The Heidelberg Institute for Theoretical Studies (HITS) was established in 2010 by the physicist and SAP co-founder Klaus Tschira (1940-2015) and the Klaus Tschira Foundation as a private, non-profit research institute. HITS conducts basic research in the natural sciences, mathematics and computer science, with a focus on the processing, structuring, and analyzing of large amounts of complex data and the development of computational methods and software. The research fields range from molecular biology to astrophysics. The shareholders of HITS are the HITS-Stiftung, which is a subsidiary of the Klaus Tschira Foundation, Heidelberg University and the Karlsruhe Institute of Technology (KIT). HITS also cooperates with other universities and research institutes and with industrial partners. The base funding of HITS is provided by the HITS Stiftung with funds received from the Klaus Tschira Foundation. The primary external funding agencies are the Federal Ministry of Education and Research (BMBF), the German Research Foundation (DFG), and the European Union.