Max Planck School Matter to Life – Application Portals now open
6. November 2019
The new Matter to Life Master's programs at Heidelberg University, Göttingen University, and Technical University of Munich (TUM) offer you a unique environment to study in an interdisciplinary setting with students of different scientific backgrounds. These Master's programs are part of the new Max Planck School Matter to Life which supports students with a generous scholarship, annual week-long summer schools, and mentoring by experienced faculty members from the large Matter to Life network consisting of professors at Heidelberg University, Göttingen University, Technical University of Munich, RWTH Aachen University, Saarland University, Leibniz Institute for Interactive Materials at RWTH Aachen, the German Cancer Research Center (DKFZ), the Heidelberg Institute for Theoretical Studies (HITS), and different Max Planck Institutes.
Apply by December 1, 2019 to start in Fall 2020.
Apply now under https://www.maxplanckschools.de/23875/application
Frauke Gräter, leader of the Molecular Biomechanics (MBM) group at HITS, has been appointed fellow of the recently inaugurated Max Planck Schools, a joint initiative between German Universities and German Research Organizations. In her role as fellow, she will mentor students based at HITS and give a series of lectures and organize workshops at the Max Planck School "Matter to Life".
Questions? Join the virtual open day event: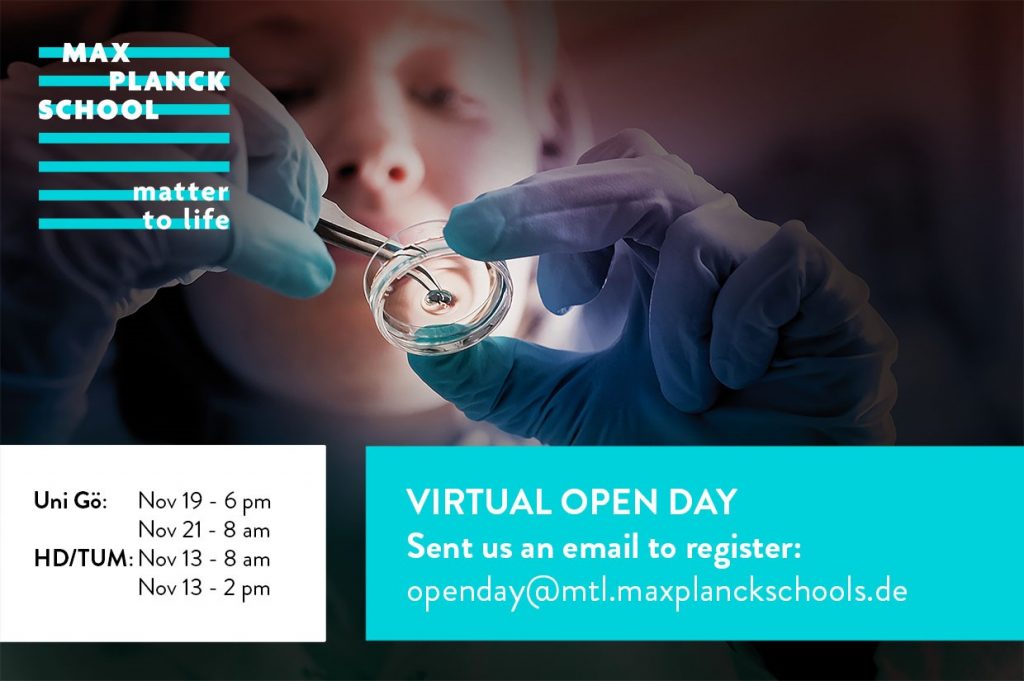 About HITS
The Heidelberg Institute for Theoretical Studies (HITS) was established in 2010 by the physicist and SAP co-founder Klaus Tschira (1940-2015) and the Klaus Tschira Foundation as a private, non-profit research institute. HITS conducts basic research in the natural sciences, mathematics and computer science, with a focus on the processing, structuring, and analyzing of large amounts of complex data and the development of computational methods and software. The research fields range from molecular biology to astrophysics. The shareholders of HITS are the HITS-Stiftung, which is a subsidiary of the Klaus Tschira Foundation, Heidelberg University and the Karlsruhe Institute of Technology (KIT). HITS also cooperates with other universities and research institutes and with industrial partners. The base funding of HITS is provided by the HITS Stiftung with funds received from the Klaus Tschira Foundation. The primary external funding agencies are the Federal Ministry of Education and Research (BMBF), the German Research Foundation (DFG), and the European Union.