Volker Stollorz – first "Journalist in Residence" at HITS
4. June 2012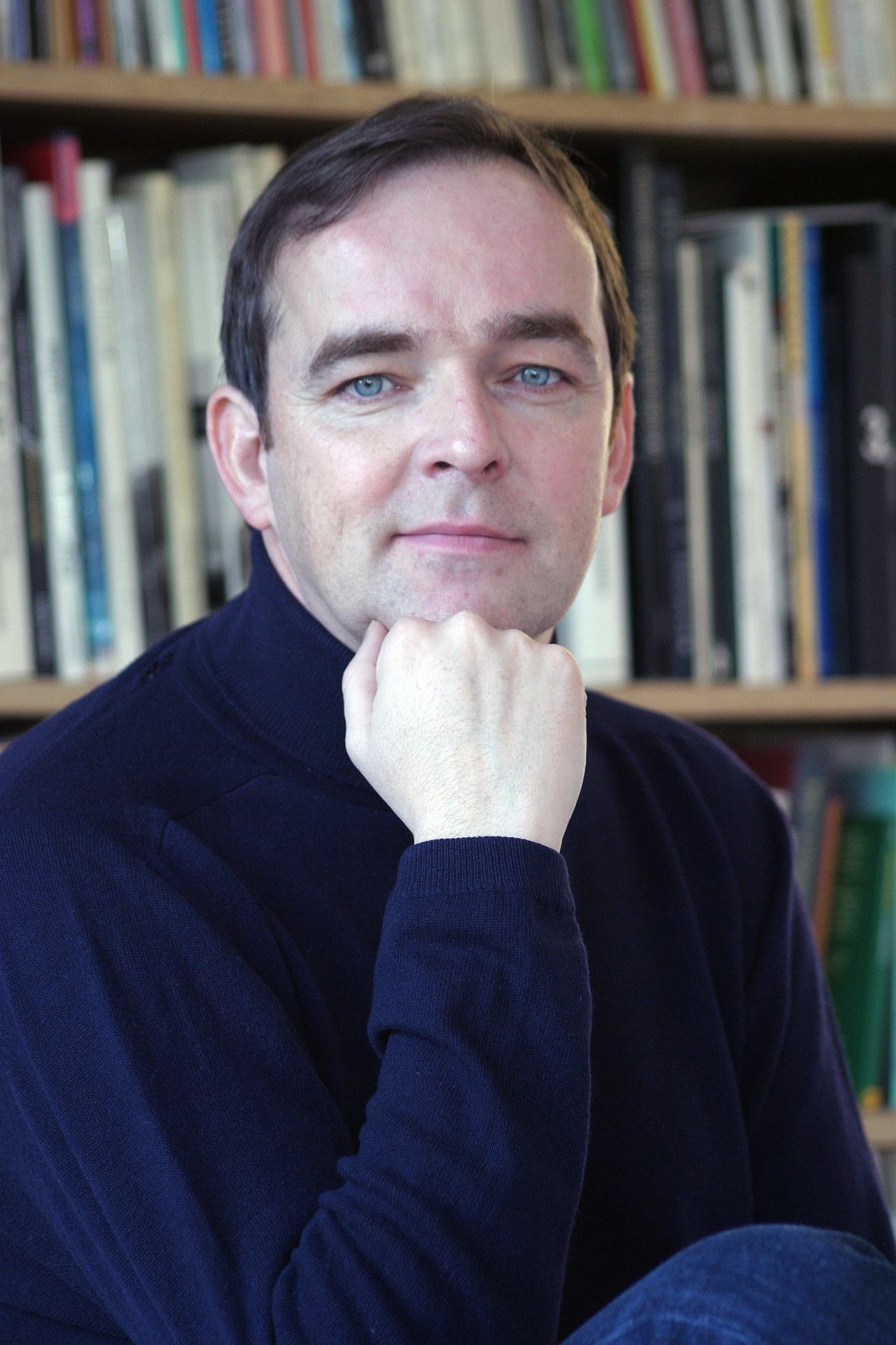 This content is only available in German.
Heidelberger Institut für Theoretische Studien fördert den Dialog zwischen Journalisten und Wissenschaftlern – Gastaufenthalt in Heidelberg beginnt im Juli
Das neue "HITS Journalist in Residence" – Programm ermöglicht Journalistinnen und Journalisten mit Schwerpunkt Wissenschaftsjournalismus die vertiefende Beschäftigung mit rechnergestützter, datengetriebener Forschung unabhängig vom Druck des Tagesgeschäfts. Bei der Auswahltagung wählte die Jury jetzt den renommierten Wissenschaftsjournalisten Volker Stollorz als ersten "Journalist in Residence" aus. Er wird im Juli zu einem viermonatigen Gastaufenthalt ans HITS kommen. Mitglieder der Jury waren die Wissenschaftsjournalisten Wolfgang Hess (Bild der Wissenschaft), Dr. Carsten Könneker (Spektrum der Wissenschaft) und Hans-Joachim Neubert (TELI/EUSJA) sowie Wissenschaftler aus Universitäten, Max-Planck-Instituten und dem HITS.
Volker Stollorz studierte Biologie und Philosophie in Köln und Amsterdam. Er arbeitet als freier Wissenschaftsjournalist seit über zwanzig Jahren für Tages- und Wochenzeitungen, überregionale Magazine und das WDR-Fernsehen. Für seine Arbeit hat Stollorz zahlreiche Preise erhalten, unter anderem den Georg von Holtzbrinck Preis für Wissenschaftsjournalismus und den Europäischen Journalistenpreis des Verbands deutscher Medizinjournalisten (VDMJ). Er war einige Jahre Vorstandsmitglied des Journalistenverbandes Wissenschaftspressekonferenz (WPK) und gründete auch das Magazin für Wissenschaftsjournalisten "WPK Quarterly".
Das HITS wurde 2010 als Forschungsinstitut der gemeinnützigen Klaus Tschira Stiftung (KTS) gegründet. Knapp 100 Wissenschaftler aus 15 Ländern arbeiten am HITS in derzeit sechs Forschungsgruppen in Bereichen, in denen große Datenmengen produziert und verarbeitet werden – von der Astrophysik bis zur Zellbiologie. Ein Ziel des Instituts ist es, die Bedeutung der computergestützten, datengetriebenen Forschung (data-driven science) insbesondere der Naturwissenschaften stärker ins öffentliche Bewusstsein zu rücken.
Der "Journalist in Residence" erlebt hautnah, was Wissenschaftler am HITS erforschen und wie sie "ticken". Er kann Forschungsgruppen bei Publikationen begleiten, eigene Projekte vorantreiben und sich an internen Schulungen der HITS-Mitarbeiter beteiligen.
Pressekontakt:
Dr. Peter Saueressig
Leiter Presse- und Öffentlichkeitsarbeit
Telefon: +49-6221-533 245
Fax: +49-6221-533 298
Peter.saueressig@h-its.org
www.h-its.org
Twitter: @HITStudies
About HITS
HITS, the Heidelberg Institute for Theoretical Studies, was established in 2010 by physicist and SAP co-founder Klaus Tschira (1940-2015) and the Klaus Tschira Foundation as a private, non-profit research institute. HITS conducts basic research in the natural, mathematical, and computer sciences. Major research directions include complex simulations across scales, making sense of data, and enabling science via computational research. Application areas range from molecular biology to astrophysics. An essential characteristic of the Institute is interdisciplinarity, implemented in numerous cross-group and cross-disciplinary projects. The base funding of HITS is provided by the Klaus Tschira Foundation.