Pia Grzesiak to be new HITS "Journalist in Residence"
15. March 2013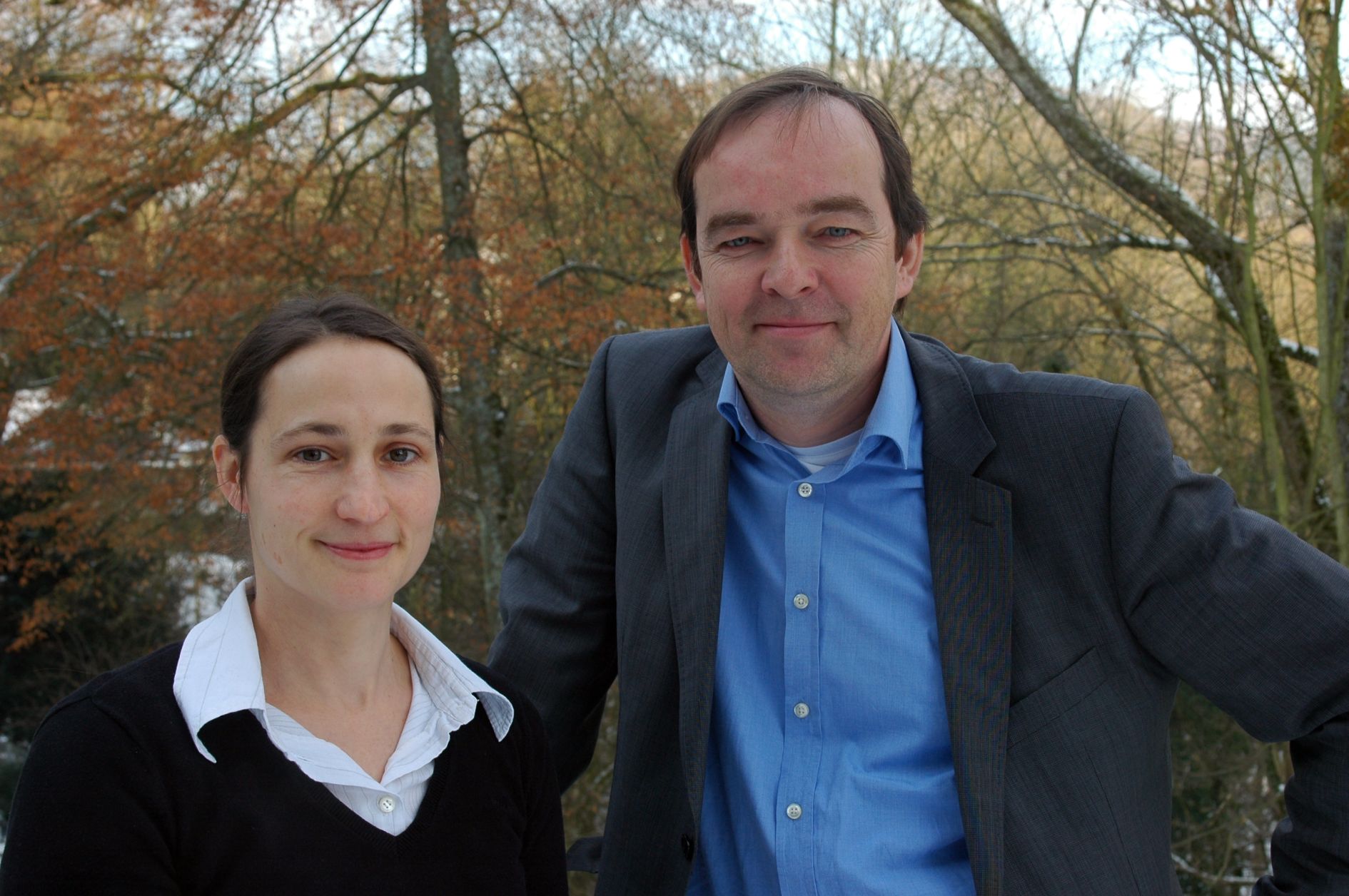 This content is only available in German.
Heidelberger Institut für Theoretische Studien fördert den Dialog zwischen Wissenschaftsjournalisten und Forschern – TV-Journalistin will die Themen datengetriebener Forschung sichtbar machen
Die Fernsehjournalistin Pia Grzesiak wird im April als "HITS Journalist in Residence 2013" ans Heidelberger Institut für Theoretische Studien kommen. Das Programm ermöglicht Journalistinnen und Journalisten mit Schwerpunkt Wissenschaftsjournalismus die vertiefende Beschäftigung mit rechnergestützter, datengetriebener Forschung unabhängig vom Druck des Tagesgeschäfts. Die Jury hatte Pia Grzesiak als Nachfolgerin des Wissenschaftsjournalisten Volker Stollorz ausgewählt, der von Juli bis Dezember 2012 am HITS war. Mitglieder der Jury sind die Wissenschaftsjournalisten Wolfgang Hess (Bild der Wissenschaft), Dr. Carsten Könneker (Spektrum der Wissenschaft) und Hans-Joachim Neubert (TELI/EUSJA) sowie Wissenschaftler aus Universitäten, Max-Planck-Instituten und dem HITS.
Pia Grzesiak studierte Biologie an der Universität Bonn. Bereits während ihres Studiums arbeitete sie für den WDR in der Redaktion Wissenschaft/Ökologie, unter anderem auch für die Sendung "Hobbythek". Seit zehn Jahren schreibt sie als freie Wissenschaftsjournalistin Drehbücher und produziert Filme zu naturwissenschaftlichen und medizinischen Themen, vorwiegend für die Wissenschaftsredaktion des SWR Fernsehens in Baden-Baden. Die Palette ihrer Arbeiten reicht vom kurzen Erklärstück bis zur Reportage.
Pia Grzesiak will den Aufenthalt am HITS dazu nutzen, Themen aus verschiedenen Feldern der datengetriebenen Wissenschaft zu visualisieren.
Das HITS wurde 2010 als Forschungsinstitut der gemeinnützigen Klaus Tschira Stiftung (KTS) gegründet. Knapp 100 Wissenschaftler aus 15 Ländern arbeiten am HITS in derzeit sieben Forschungsgruppen in Bereichen, in denen große Datenmengen produziert und verarbeitet werden – von der Astrophysik bis zur Zellbiologie. Ein Ziel des Instituts ist es, die Bedeutung der computergestützten, datengetriebenen Forschung (data-driven science) insbesondere in den Naturwissenschaften stärker ins öffentliche Bewusstsein zu rücken.
Die Journalisten erleben hautnah, was Wissenschaftler am HITS erforschen und wie sie "ticken". Sie können Forschungsgruppen bei Publikationen begleiten, eigene Projekte vorantreiben und sich an internen Schulungen der HITS-Mitarbeiter beteiligen.
Die Ausschreibung für den Aufenthalt im Jahr 2014 wird in diesem Sommer bekannt gegeben.
Pressekontakt:
Dr. Peter Saueressig
Presse- und Öffentlichkeitsarbeit
HITS Heidelberger Institut für Theoretische Studien
Tel: +49-6221-533-245
Fax: +49-6221-533-298
peter.saueressig@h-its.org
https://www.h-its.org
About HITS
The Heidelberg Institute for Theoretical Studies (HITS) was established in 2010 by the physicist and SAP co-founder Klaus Tschira (1940-2015) and the Klaus Tschira Foundation as a private, non-profit research institute. HITS conducts basic research in the natural sciences, mathematics and computer science, with a focus on the processing, structuring, and analyzing of large amounts of complex data and the development of computational methods and software. The research fields range from molecular biology to astrophysics. The shareholders of HITS are the HITS-Stiftung, which is a subsidiary of the Klaus Tschira Foundation, Heidelberg University and the Karlsruhe Institute of Technology (KIT). HITS also cooperates with other universities and research institutes and with industrial partners. The base funding of HITS is provided by the HITS Stiftung with funds received from the Klaus Tschira Foundation. The primary external funding agencies are the Federal Ministry of Education and Research (BMBF), the German Research Foundation (DFG), and the European Union.