How reliable is the standard model of cosmology
3. June 2013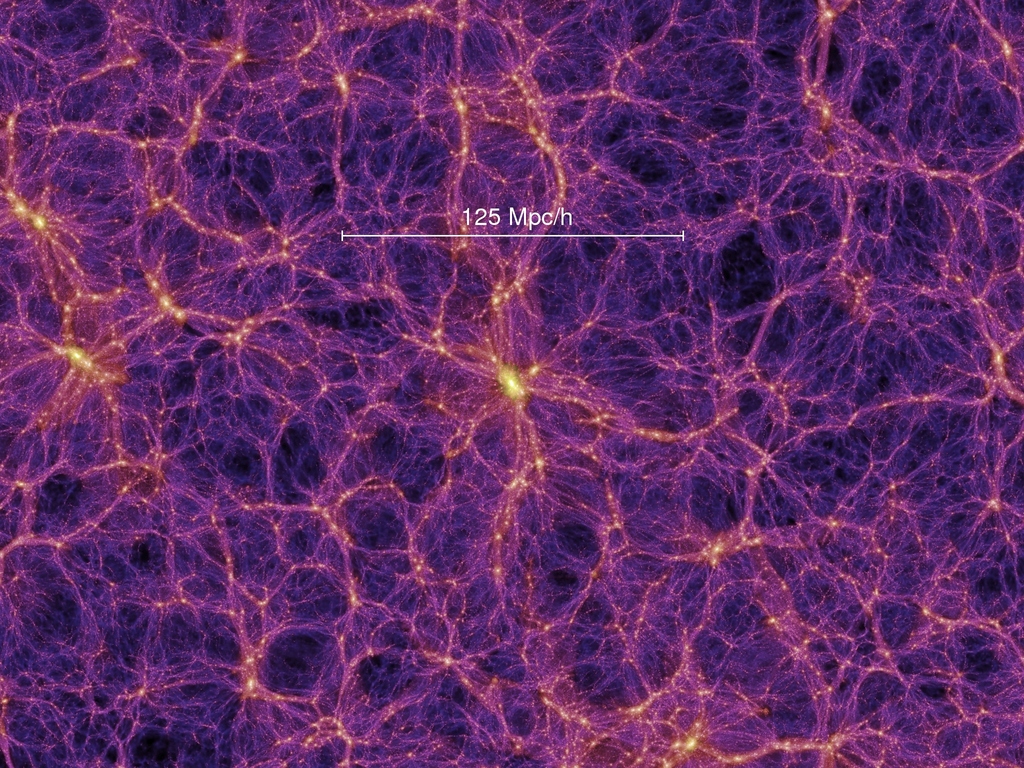 This content is only available in German.
Podiumsdiskussion am 19.06.2013: Ist das kosmologische Standardmodell tragfähig?
Mit dem kosmologischen Standardmodell befasst sich eine Podiumsdiskussion am 19. Juni in Heidelberg. Kritiker und Befürworter des Modells diskutieren über Dunkle Materie, Dunkle Energie und die Frage, wie stabil die Grundpfeiler des Standardmodells der Kosmologie sind. Moderation: Ulf von Rauchhaupt (FAZ). Veranstalter sind das Heidelberger Institut für Theoretische Studien (HITS) und die Klaus Tschira Stiftung.Die moderne Kosmologie hat überraschende Erkenntnisse geliefert, die unsere Alltagserfahrungen auf eine harte Probe stellen. So postulieren Astrophysiker die Existenz von Dunkler Materie und Dunkler Energie und sind mehrheitlich davon überzeugt, dass diese sogar das Schicksal des Universums dominieren. Wie verlässlich sind die Grundpfeiler des Standardmodells der Kosmologie? Welche Aspekte sind noch unsicher? Eine Podiumsdiskussion am 19. Juni in Heidelberg zwischen Vertretern und Kritikern des Standardmodells versucht, diese und verwandte Fragen zu beleuchten. [vc_empty_space height="10px"]
Die Teilnehmer des Podiums:
Dr. Alexander Unzicker
Physiker und Sachbuchautor, München
Prof. Dr. Wolfgang Kundt
Universität Bonn, Argelander Institut für Astronomie
Prof. Dr. Volker Springel
Leiter der Forschungsgruppe "Theoretische Astrophysik" am HITS / Universität Heidelberg
Prof. Dr. Joachim Wambsganß
Universität Heidelberg, Zentrum für Astronomie
Moderation:
Dr. Ulf von Rauchhaupt (Frankfurter Allgemeine Zeitung)
Ort: Peterskirche, Plöck 70, 69117 Heidelberg-Altstadt (Busverbindungen: Linie 32 Universitätsplatz; Line RNV 33 Peterskirche)
Datum: Mittwoch, 19. Juni 2013; 9:30 – 11:30
Pressekontakt:
Dr. Peter Saueressig
Leiter Presse- und Öffentlichkeitsarbeit
Telefon: +49-6221-533 245
Fax: +49-6221-533 298
Peter.saueressig@h-its.org
www.h-its.org
Twitter: @HITStudies
About HITS
HITS, the Heidelberg Institute for Theoretical Studies, was established in 2010 by physicist and SAP co-founder Klaus Tschira (1940-2015) and the Klaus Tschira Foundation as a private, non-profit research institute. HITS conducts basic research in the natural, mathematical, and computer sciences. Major research directions include complex simulations across scales, making sense of data, and enabling science via computational research. Application areas range from molecular biology to astrophysics. An essential characteristic of the Institute is interdisciplinarity, implemented in numerous cross-group and cross-disciplinary projects. The base funding of HITS is provided by the Klaus Tschira Foundation.