Die Kraft, die im Molekül steckt
22. July 2014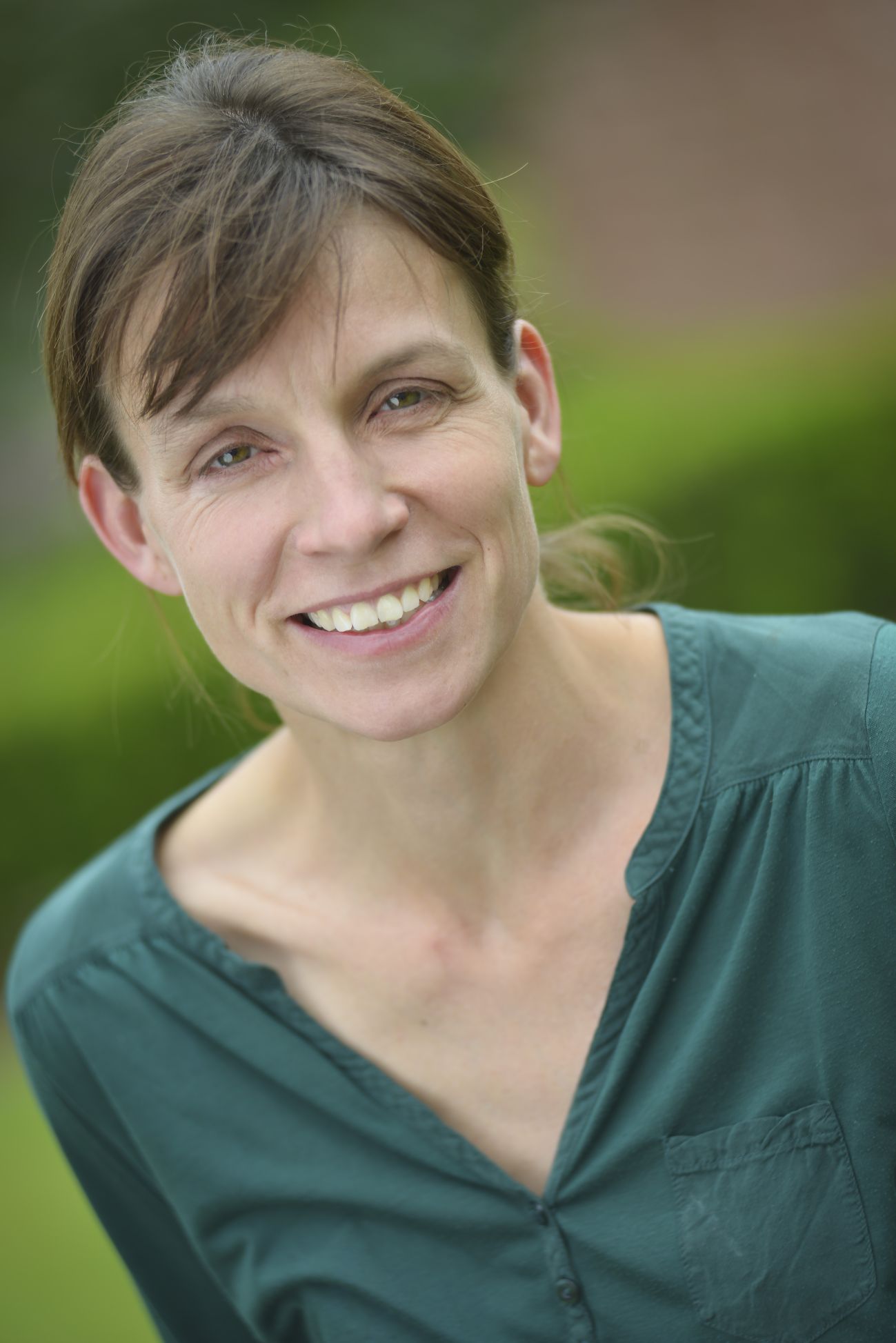 This content is only available in German.
Dr. Frauke Gräter, Leiterin der Forschungsgruppe "Molecular Biomechanics" am Heidelberger Institut für Theoretische Studien (HITS), erhielt jetzt die W3-Professur "Molekulare Biomechanik" (Fakultät für Biowissenschaften / HITS) an der Universität Heidelberg. Die Berufung der 37-jährigen Chemikerin dokumentiert die gute und intensive Zusammenarbeit zwischen der Universität Heidelberg und dem HITS. Die Ernennung findet am 23. Juli 2014 statt.
Frauke Gräter (Foto: HITS / Keskin) studierte Chemie an den Universitäten Tübingen, Kyoto und Heidelberg. 2005 promovierte sie am Max-Planck-Institut für Biophysikalische Chemie in Göttingen und war anschließend dort und an der Columbia Universität in New York tätig. 2007 wurde sie Leiterin einer Nachwuchsforschergruppe am Partner-Institut der Chinese Academy of Sciences und der Max-Planck-Gesellschaft in Shanghai. Seit 2009 arbeitet sie am HITS als Leiterin der Forschungsgruppe "Molecular Biomechanics" und leitet parallel dazu das "Klaus Tschira Lab" in Shanghai. Frauke Gräters wissenschaftliches Interesse gilt der Frage, wie mechanische Kräfte mit biologischen Prozessen wechselwirken. Sie interessiert sich dabei für die molekulare Struktur von Biomaterialien wie der Spinnenseide, aber auch für das mechanische Verhalten von Proteinen, das bei der Blutgerinnung oder dem Zusammenhalten von Geweben eine Rolle spielt.
Mit rechnergestützten Methoden versucht Frauke Gräter, diese Prozesse besser zu verstehen, und arbeitet dabei mit Forschern im Labor, Medizinern und Unternehmen eng zusammen. So untersuchte sie gemeinsam mit Kollegen aus Shanghai und Stuttgart die Eigenschaften von Spinnenseide, die reißfester als Stahl ist. Sie fand heraus, wie die Hauptbestandteile des Seidenproteins auf molekularer Ebene angeordnet sein müssen, damit die optimale Reißfestigkeit und Elastizität erreicht werden.
Außerdem arbeitet die Forscherin mit Medizinern aus Hamburg und Mannheim zusammen, um ein Schlüsselprotein bei der Blutgerinnung zu erforschen, den sogenannten von-Willebrand-Faktor. Das Gemeinschaftsprojekt "SHENC" wird durch die Deutsche Forschungsgemeinschaft (DFG) als Forschungsgruppe gefördert.
An der Universität Heidelberg ist Frauke Gräter Mitglied des Interdisziplinären Zentrums für Wissenschaftliches Rechnen (IWR) und der Hartmut Hoffmann-Berling International Graduate School of Molecular and Cellular Biology (HBIGS). Sie gehört außerdem dem wissenschaftlichen Lenkungsausschuss des Center for Modelling and Simulation in the Biosciences (BIOMS) in Heidelberg an. Die Wissenschaftlerin lehrte bereits am "Partner Institute for Computational Biology", Shanghai, und an der Universität Heidelberg.
Die dreifache Mutter ist Mitglied unterschiedlicher internationaler Vereinigungen, wie etwa der Amerikanischen Biophysik-Gesellschaft oder der Deutschen Chemie-Gesellschaft. Darüber hinaus ist Frauke Gräter Gutachterin verschiedener wissenschaftliche Fachzeitschriften wie Nature oder PLoS Journals.
Pressekontakt:
Dr. Peter Saueressig
Leiter Presse- und Öffentlichkeitsarbeit
Telefon: +49-6221-533 245
Fax: +49-6221-533 298
Peter.saueressig@h-its.org
www.h-its.org
Twitter: @HITStudies
About HITS
The Heidelberg Institute for Theoretical Studies (HITS) was established in 2010 by the physicist and SAP co-founder Klaus Tschira (1940-2015) and the Klaus Tschira Foundation as a private, non-profit research institute. HITS conducts basic research in the natural sciences, mathematics and computer science, with a focus on the processing, structuring, and analyzing of large amounts of complex data and the development of computational methods and software. The research fields range from molecular biology to astrophysics. The shareholders of HITS are the HITS-Stiftung, which is a subsidiary of the Klaus Tschira Foundation, Heidelberg University and the Karlsruhe Institute of Technology (KIT). HITS also cooperates with other universities and research institutes and with industrial partners. The base funding of HITS is provided by the HITS Stiftung with funds received from the Klaus Tschira Foundation. The primary external funding agencies are the Federal Ministry of Education and Research (BMBF), the German Research Foundation (DFG), and the European Union.