Focal Adhesion Kinase is a mechanosensor!
2. December 2014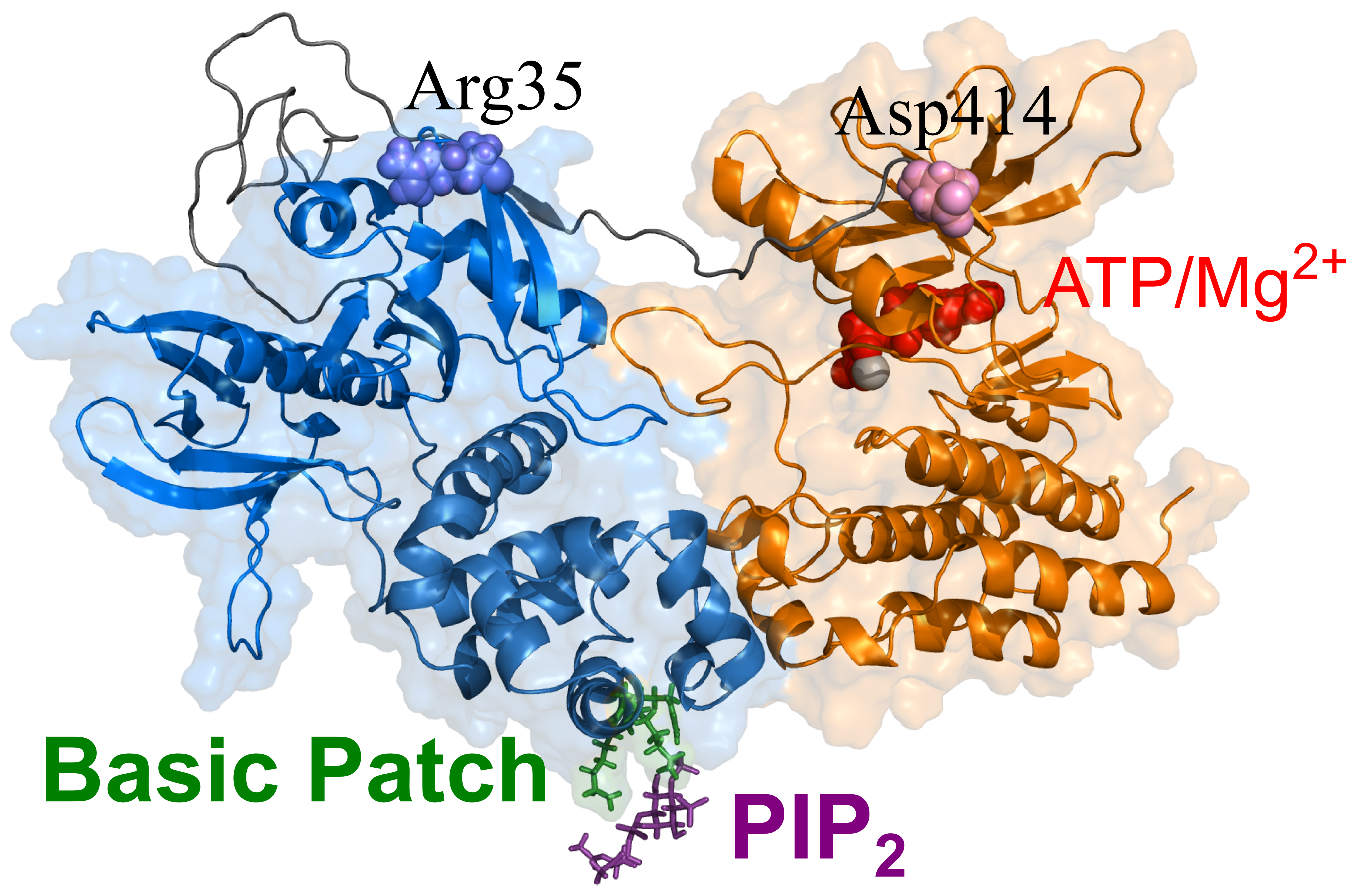 MD simulations of a FAK fragment containing the catalytic and FERM domains in different protein system are carried out to compare the dynamics of FAK in the absence or presence of ATP and PIP2. We observe a closing and opening motion upon ATP and additional PIP2 binding respectively, which is in good agreement with the FRET experiments [1]. By using Force Distribution Analysis (FDA), we identified a network spanning from the PIP2 and ATP binding sites to the distant interface between the catalytic and FERM domains.
[1] Gőni, MG. et al. (2014). PNAS. 111, 3177-3186.
About HITS
The Heidelberg Institute for Theoretical Studies (HITS) was established in 2010 by the physicist and SAP co-founder Klaus Tschira (1940-2015) and the Klaus Tschira Foundation as a private, non-profit research institute. HITS conducts basic research in the natural sciences, mathematics and computer science, with a focus on the processing, structuring, and analyzing of large amounts of complex data and the development of computational methods and software. The research fields range from molecular biology to astrophysics. The shareholders of HITS are the HITS-Stiftung, which is a subsidiary of the Klaus Tschira Foundation, Heidelberg University and the Karlsruhe Institute of Technology (KIT). HITS also cooperates with other universities and research institutes and with industrial partners. The base funding of HITS is provided by the HITS Stiftung with funds received from the Klaus Tschira Foundation. The primary external funding agencies are the Federal Ministry of Education and Research (BMBF), the German Research Foundation (DFG), and the European Union.
This page is only available in English