The Future of Computation & Knowledge: Stephen Wolfram at HITS
7. April 2015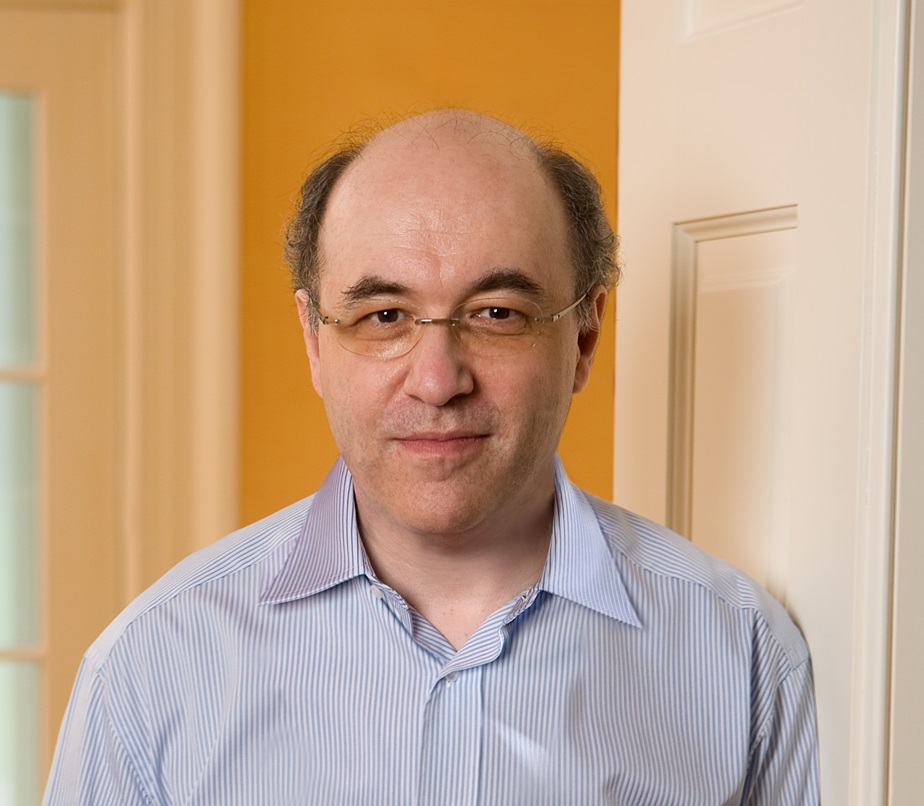 The distinguished scientist, technologist and entrepreneur Stephen Wolfram visited the Heidelberg Institute for Theoretical Studies (HITS) on Friday, March 27 to meet the HITS scientists and give a public talk about his work.
Wolfram has devoted his career to the development and application of computational thinking. He is the original developer of "Mathematica", the author of "A New Kind of Science", and the "Wolfram Alpha" search engine. At the HITS colloquium, Stephen Wolfram talked about "The Future of Computation & Knowledge".
You can watch the video of his talk on our HITS Youtube-Channel.
Here are some impressions of his visit at HITS.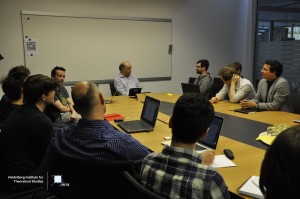 About HITS
HITS, the Heidelberg Institute for Theoretical Studies, was established in 2010 by physicist and SAP co-founder Klaus Tschira (1940-2015) and the Klaus Tschira Foundation as a private, non-profit research institute. HITS conducts basic research in the natural, mathematical, and computer sciences. Major research directions include complex simulations across scales, making sense of data, and enabling science via computational research. Application areas range from molecular biology to astrophysics. An essential characteristic of the Institute is interdisciplinarity, implemented in numerous cross-group and cross-disciplinary projects. The base funding of HITS is provided by the Klaus Tschira Foundation.