ISESO: On the road to a new energy management
10. November 2015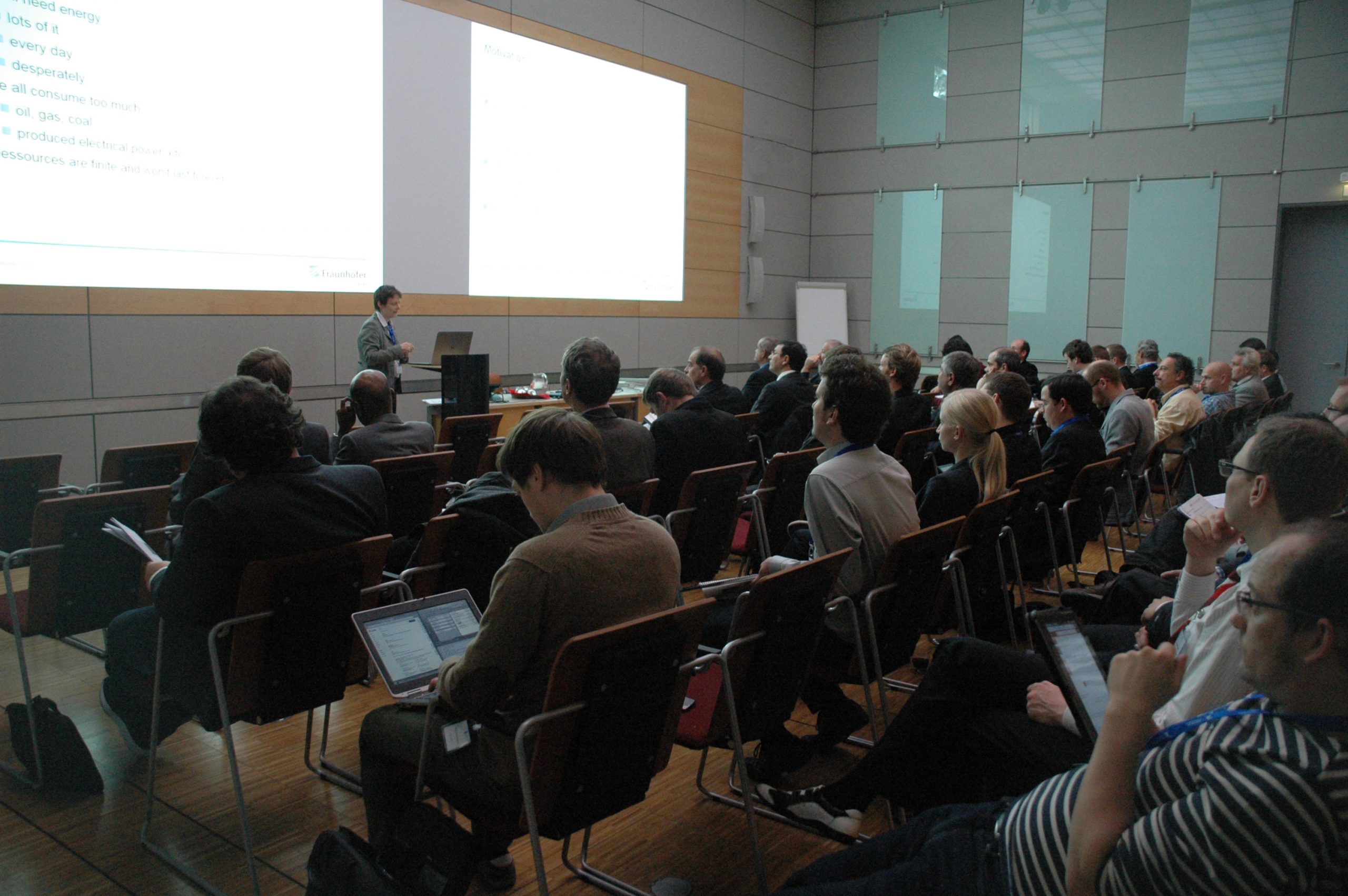 On November 9 and 10, 2015, the International Symposium on Energy System Optimization (ISESO 2015) took place at the Studio Villa Bosch conference center in Heidelberg. More than 50 participants from Europe, North and South America discussed how methods from different disciplines, such as mathematics, electrical engineering, economics and operations research can help us tackle the many challenges facing our energy systems.
Keynote speakers were: Prof. Claudio Canizares, University of Waterloo / Canada, talking about energy management systems for local and small grids; Dr. Tanja Clees, Fraunhofer Institute SCAI, St. Augustine, who presented a system for simulation, analysis and optimization of energy networks; Prof. Shmuel S. Oren, UCLA Berkeley / USA, who focused on smart markets for smart electricity grid.
The Symposium was initiated by a consortium including partners from HITS, Heidelberg University and Karlsruhe Institute of Technology (KIT) working together within the research project "New Approaches to Integrated Energy Systems and Grid Modeling" funded by the DFG (Deutsche Forschungsgemeinschaft).
The symposium organizers were Prof. Wolf Fichtner (KIT), Prof. Vincent Heuveline (Heidelberg University/ HITS), Prof. Thomas Leibfried (KIT), Dr. Valentin Bertsch (KIT), Dr. Michael Schick (HITS), Philipp Gerstner (HITS), and Dr. Michael Suriyah (KIT).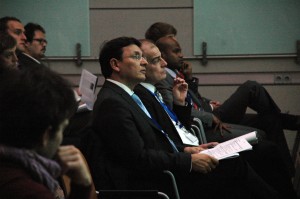 About HITS
The Heidelberg Institute for Theoretical Studies (HITS) was established in 2010 by the physicist and SAP co-founder Klaus Tschira (1940-2015) and the Klaus Tschira Foundation as a private, non-profit research institute. HITS conducts basic research in the natural sciences, mathematics and computer science, with a focus on the processing, structuring, and analyzing of large amounts of complex data and the development of computational methods and software. The research fields range from molecular biology to astrophysics. The shareholders of HITS are the HITS-Stiftung, which is a subsidiary of the Klaus Tschira Foundation, Heidelberg University and the Karlsruhe Institute of Technology (KIT). HITS also cooperates with other universities and research institutes and with industrial partners. The base funding of HITS is provided by the HITS Stiftung with funds received from the Klaus Tschira Foundation. The primary external funding agencies are the Federal Ministry of Education and Research (BMBF), the German Research Foundation (DFG), and the European Union.