Michael Stang – Journalist in Residence 2016
22. February 2016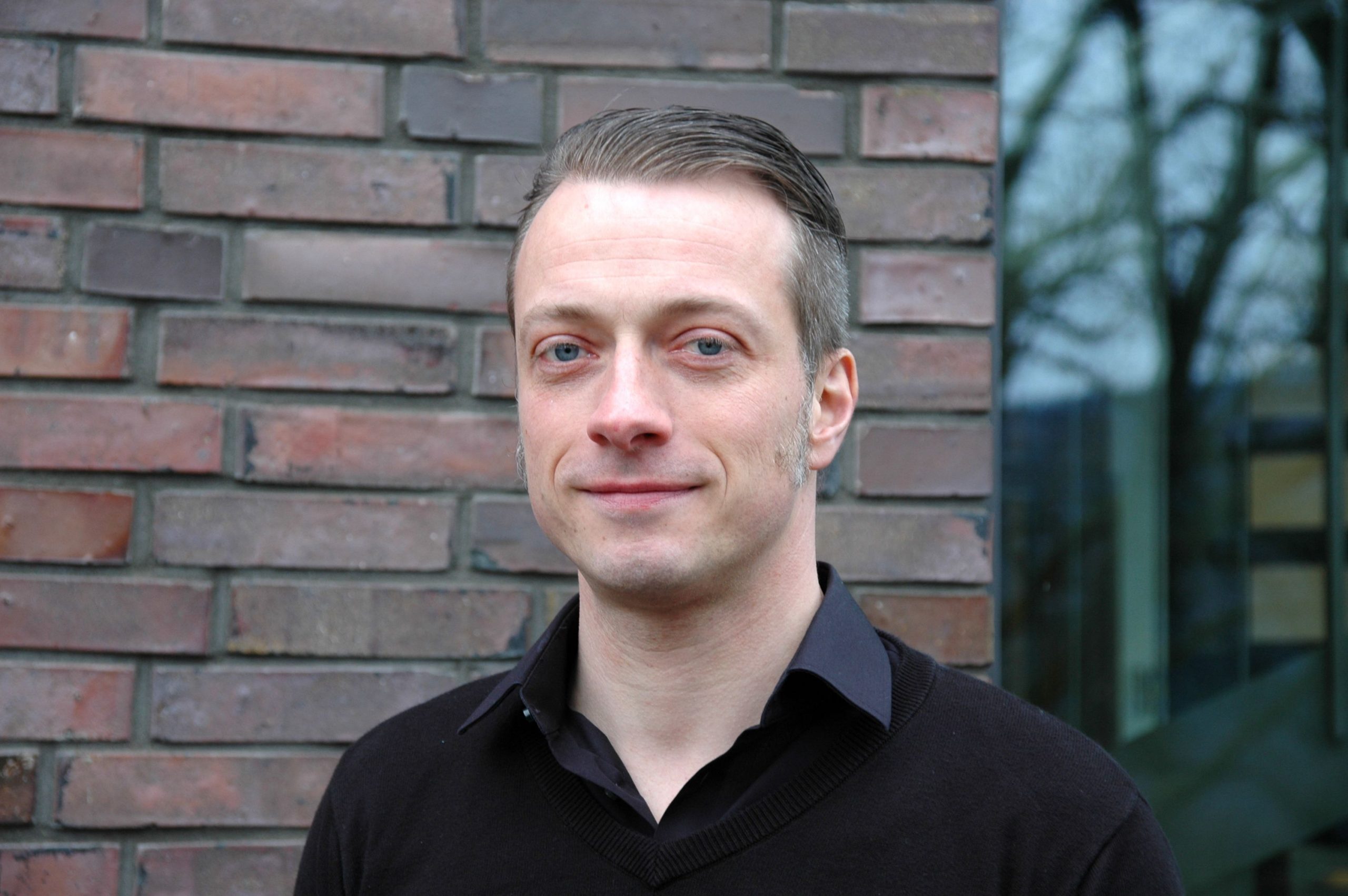 German science journalist Michael Stang was the fifth "Journalist in Residence" at the Heidelberg Institute for Theoretical Studies (HITS). For the second time, the program was announced internationally; 40 candidates from 23 countries had applied. A jury consisting of science journalists and scientists from universities, Max Planck Institutes and HITS, selected Michael Stang to be the "HITS Journalist in Residence 2016". He stayed at the institute from February until June 2016.
Stang studied Physical Anthropology, Social Anthropology and Palaeontology/Geology at Mainz University. After this Master´s Degree, he was awarded a scholarship for science journalism by the Bertelsmann Foundation, including stages at print and radio outlets. Since 2005, he has been working as a freelance reporter in Cologne, Germany, working for radio stations in Germany (Deutschlandradio, WDR, BR, SWR), Austria (ORF) and Switzerland (SRF) as well as for newspapers and magazines (e.g. Frankfurter Allgemeine Sonntagszeitung). According to his statement "science is not a national business", he has been reporting from more than 30 countries. Moreover, he is highly committed to cross-border journalism. He is a member of "journalists.network", a research network for young journalists who want to learn how to cover stories from abroad. He also works voluntarily as an ambassador for "Hostwriter", a global collaboration network for journalists.
Michael Stang used his stay to interact with the researchers at HITS and to learn more about data-driven science. Stang gave an internal as well as pulic talk about radio science journalism today, giving insights into his current work life.
About his stay at HITS he says:
"Unlike in my previous meetings with scientists, here I have the opportunity to experience not just a snapshot of an institution, but to get a deeper, more sustained insight into scientific activities, for example, I regularly attended the meetings of Tilmann Gneiting's Computational Statistics Group (CST)."
About HITS
The Heidelberg Institute for Theoretical Studies (HITS) was established in 2010 by the physicist and SAP co-founder Klaus Tschira (1940-2015) and the Klaus Tschira Foundation as a private, non-profit research institute. HITS conducts basic research in the natural sciences, mathematics and computer science, with a focus on the processing, structuring, and analyzing of large amounts of complex data and the development of computational methods and software. The research fields range from molecular biology to astrophysics. The shareholders of HITS are the HITS-Stiftung, which is a subsidiary of the Klaus Tschira Foundation, Heidelberg University and the Karlsruhe Institute of Technology (KIT). HITS also cooperates with other universities and research institutes and with industrial partners. The base funding of HITS is provided by the HITS Stiftung with funds received from the Klaus Tschira Foundation. The primary external funding agencies are the Federal Ministry of Education and Research (BMBF), the German Research Foundation (DFG), and the European Union.