HITS opens second site in the "Mathematikon"
20. September 2016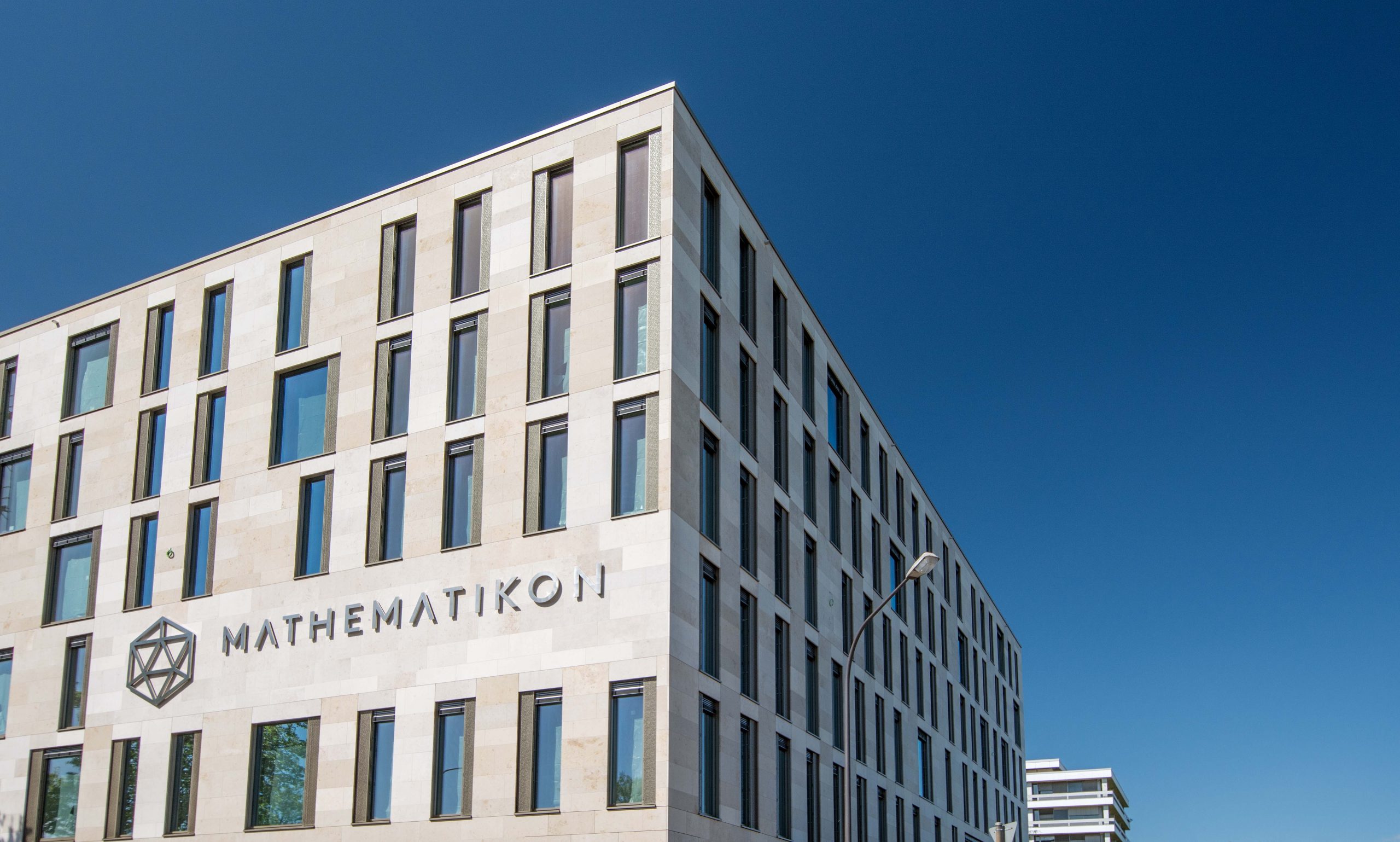 The Heidelberg Institute for Theoretical Studies (HITS) has opened a second site on Heidelberg´s university campus Neuenheimer Feld. The private basic research institute, which has its headquarters at Schloss-Wolfsbrunnenweg 35, has moved into the "Mathematikon", Berliner Str. 45, thus enhancing its presence on the University campus.
The new, second site of HITS is located on the 4th floor in the central building in the Mathematikon ("Bauteil B"). The Scientific Databases and Visualization group, which has close collaborations with scientists at Heidelberg University and the German Cancer Research Center (DKFZ), will work in the Mathematikon. Moreover, there is a conference room for HITS internal meetings and for the exchange with partners from the University and other institutes on the campus.
(Photo: Mathematikon Heidelberg GmbH (n. Schw. R.) & Co KG)
About HITS
HITS, the Heidelberg Institute for Theoretical Studies, was established in 2010 by physicist and SAP co-founder Klaus Tschira (1940-2015) and the Klaus Tschira Foundation as a private, non-profit research institute. HITS conducts basic research in the natural, mathematical, and computer sciences. Major research directions include complex simulations across scales, making sense of data, and enabling science via computational research. Application areas range from molecular biology to astrophysics. An essential characteristic of the Institute is interdisciplinarity, implemented in numerous cross-group and cross-disciplinary projects. The base funding of HITS is provided by the Klaus Tschira Foundation.