On YouTube: Dr. Kashif Sadiq's talk on "Predictive Synthetic Retrovirology" at European Health Science Match 2016
24. October 2016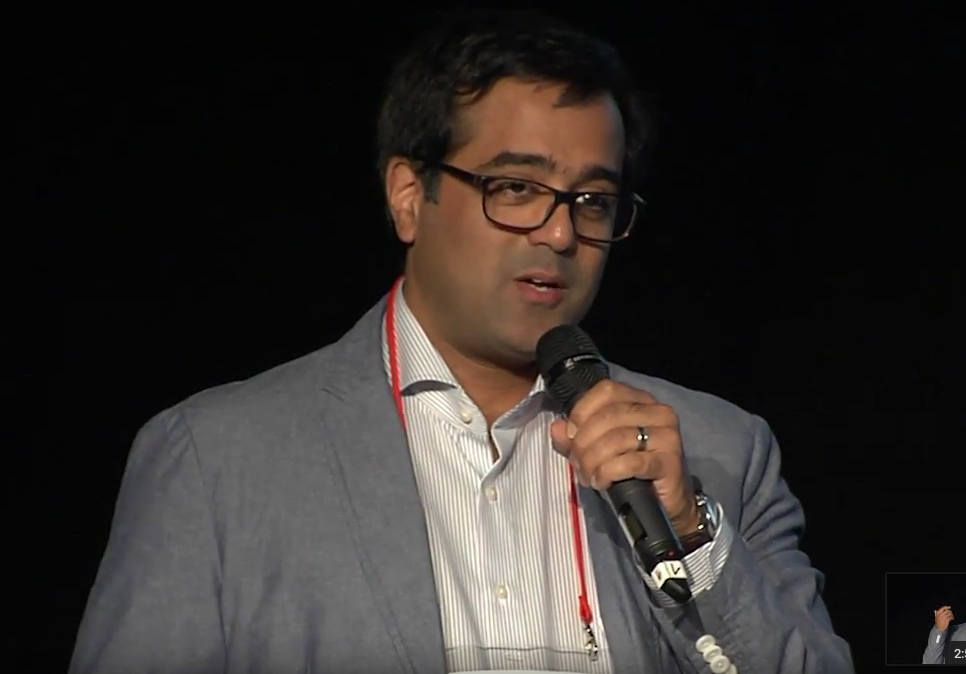 Dr. Kashif Sadiq from Molecular and Cellular Modeling (MCM) group at HITS was one of the 100 speakers selected for the European Health Science Match 2016 held on 26 September 2016 in Heidelberg. Kashif talked about his work on Predictive synthetic retrovirology as a new paradigm for gene delivery.
100 distinguished European scientists presented the key findings of their research in pharma, biotech and medicine at the European Health Science Match conference. The speakers had 3 minutes each to present their work and wow the audience. Over 600 attendees listened to the "rockstars" of medicine, pharma and biotech, who presented cutting-edge science in short 3-minute-presentations.The speakers came from leading science institutes and corporations and gave a brief insight into various topics of the broad spectrum of life sciences.The speakers of each session, which were divided in the topics "Understanding Disease", "diagnosis", "Tools and Devices" and "Therapy", answered the questions of the attendees at the Science Club, where new business collaborations, investment ideas and project ideas could grow.
The European Health Science Match is a cooperation between the Biotech-Cluster Rhein-Neckar (BioRN) and the Tagesspiegel.
About HITS
The Heidelberg Institute for Theoretical Studies (HITS) was established in 2010 by the physicist and SAP co-founder Klaus Tschira (1940-2015) and the Klaus Tschira Foundation as a private, non-profit research institute. HITS conducts basic research in the natural sciences, mathematics and computer science, with a focus on the processing, structuring, and analyzing of large amounts of complex data and the development of computational methods and software. The research fields range from molecular biology to astrophysics. The shareholders of HITS are the HITS-Stiftung, which is a subsidiary of the Klaus Tschira Foundation, Heidelberg University and the Karlsruhe Institute of Technology (KIT). HITS also cooperates with other universities and research institutes and with industrial partners. The base funding of HITS is provided by the HITS Stiftung with funds received from the Klaus Tschira Foundation. The primary external funding agencies are the Federal Ministry of Education and Research (BMBF), the German Research Foundation (DFG), and the European Union.