Welcome Kevin!
14. June 2018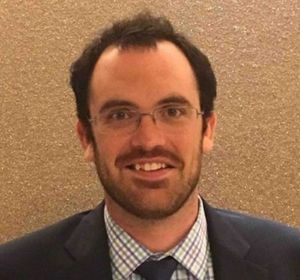 A warm welcome to Kevin who is visiting the group with a fellowship from the Alexander von Humboldt Foundation. He previously held a postdoctoral fellowship in the Materials Science and Engineering Division at the National Institute of Standards and Technology (NIST) in Gaithersburg, Maryland and in August he will be starting a tenure-track position in the Department of Chemical and Materials Engineering at the University of Dayton.
Kevin's research interests include using MD simulations to study the structural and interfacial behaviour of nano- and bio-materials. He will be spending his time at HITS/ MBM using multi-scale approaches to examine bond scission in bio-polymers under tension.
About HITS
The Heidelberg Institute for Theoretical Studies (HITS) was established in 2010 by the physicist and SAP co-founder Klaus Tschira (1940-2015) and the Klaus Tschira Foundation as a private, non-profit research institute. HITS conducts basic research in the natural sciences, mathematics and computer science, with a focus on the processing, structuring, and analyzing of large amounts of complex data and the development of computational methods and software. The research fields range from molecular biology to astrophysics. The shareholders of HITS are the HITS-Stiftung, which is a subsidiary of the Klaus Tschira Foundation, Heidelberg University and the Karlsruhe Institute of Technology (KIT). HITS also cooperates with other universities and research institutes and with industrial partners. The base funding of HITS is provided by the HITS Stiftung with funds received from the Klaus Tschira Foundation. The primary external funding agencies are the Federal Ministry of Education and Research (BMBF), the German Research Foundation (DFG), and the European Union.
This page is only available in English