Free Open Source Materials from the ESO Supernova Planetarium & Visitor Centre
18. January 2019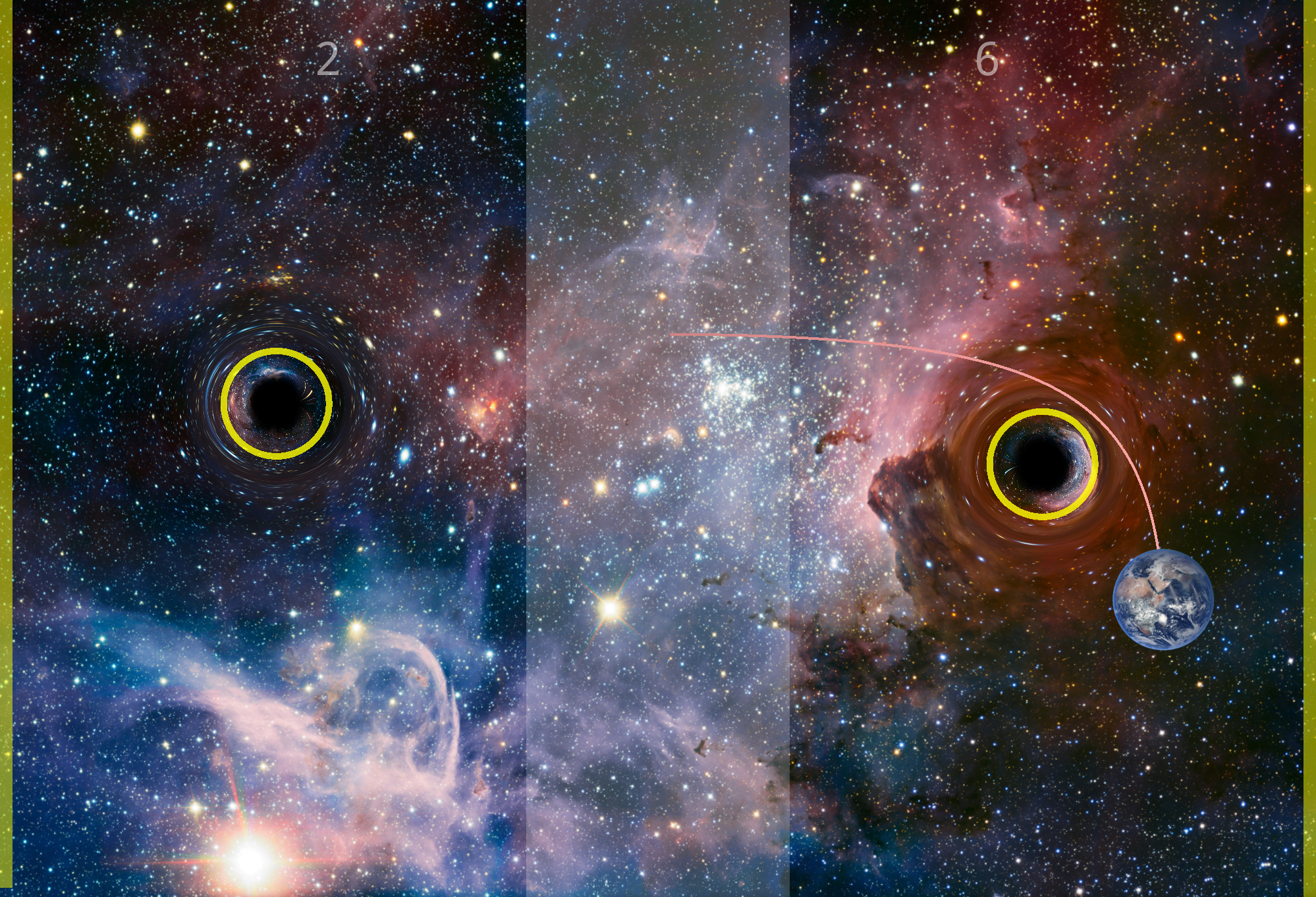 Since it opened in April 2018, the ESO Supernova Planetarium & Visitor Centre has shared the wonders of the Universe with more than 55 000 visitors and captured the attention of audiences from around the globe. Now, the ESO Supernova's extensive library of high-resolution images, stunning videos, educational texts and planetarium resources, as well as a digital version of its state-of-the-art astronomical exhibition, have been made freely available online.
The ESO Supernova Planetarium and Visitor Centre is the world's first open-source planetarium, and part of its mission is to develop and share visuals, texts and materials for both the general public and astronomy science communicators. Now that the ESO Supernova is open to the public, the extensive content of its exhibition, a range of its captivating planetarium shows, and many more high-quality outreach materials are available online for reuse under a Creative Commons 4.0 license. A particular highlight of the ESO Supernova's open-source material is the permanent exhibition in the ESO Supernova — The Living Universe — which covers the topic of life in the Universe in the broadest sense. It connects visitors with astronomical topics by focusing on the human-Universe connection and how we observe the Universe — with an emphasis on ESO facilities. The text and images of the panels, wall images, floor prints and touch-screens making up this 2200 m2 exhibition are freely available (see summary below).
The exhibition illuminates the most current scientific findings in astronomy and astrophysics. HITS, which was founded by Klaus Tschira and his foundation, guided the exhibitions conception, contributing scientific and technical expertise. Under the direction of Kai Polsterer, HITS staff developed interactive exhibits especially for the Supernova. Aided by computer simulations, virtual reality and innovative computer graphics, visitors can dive into a world that is both diverse and spellbinding. All material developed by HITS has now been released on the source code repositories for interactive applications.
The panels, designed and laid out by design und mehr, can be enjoyed either on the webpage as HTML-content, as PDF-files, or even as InDesign files, which allow for the panels to be adapted for any required purpose. They answer different astronomical questions on three different levels: very briefly at an infotainment level, more deeply at an educational level, and in an easy way, dedicated to kids. Every panel features high-resolution, stunning images and easy to understand graphics.
Aside from the panels, the new online archive also contains more than 100 kiosk applications, which deliver interactive and non-interactive content on different astronomical topics in depth. Like the panels, these apps are all bilingual. The apps will be updated regularly, in order to add new content and to reflect the latest astronomical research. The apps work on any Internet-enabled computer running a full-screen Chrome browser, but are optimised to be seen on a screen with a format of 16:9 (e.g. 1920×1080 pixels.
Both those interested in astronomy and professionals working in science centres can also browse the extensive database of high-resolution, high-quality astronomical images and videos which were gathered for the ESO Supernova. These archives feature stunning astronomical images collected by telescopes all over the world, educational video-clips, easy to understand graphics explaining astronomical phenomena, artists' impressions and stunning views of the night sky.
This archive comes in addition to the existing database of images and videos on the ESO main webpage. The videos in ESO's archive also include 360×180 degree immersive experience movies that can be used with virtual reality (VR) glasses, such as Zeiss VR One, Oculus Rift, HTC Vive or Google Cardboard. A third image and video archive is available on the ESA/Hubble webpage which is also operated by ESO. All of the material can be reused under Creative Commons 4.0 licenses.
In addition to this range of eye-catching material, ESO also shares a music archive containing almost 500 free music tracks composed by ESO Music Ambassadors, including Jennifer Galatis, Johan B. Monell, tonelabs, John Dyson, STAN DART and Steve Buick. Also available are 3D models of everything from ESO telescopes to orbits of stars within the Milky Way.
ESO has already released stunning visual materials for planetariums, and continues to add to the resources available online. Among the freely available material, two full-length shows can be found: Europe to the Stars and The Sun, Our Living Star. As the Supernova continues to captivate audiences, ESO will continue to develop materials and assets for the public communication of astronomy.
About HITS
HITS, the Heidelberg Institute for Theoretical Studies, was established in 2010 by physicist and SAP co-founder Klaus Tschira (1940-2015) and the Klaus Tschira Foundation as a private, non-profit research institute. HITS conducts basic research in the natural, mathematical, and computer sciences. Major research directions include complex simulations across scales, making sense of data, and enabling science via computational research. Application areas range from molecular biology to astrophysics. An essential characteristic of the Institute is interdisciplinarity, implemented in numerous cross-group and cross-disciplinary projects. The base funding of HITS is provided by the Klaus Tschira Foundation.