Gesa Schönberger appointed member of BMBF "Strategic Foresight" initiative
10. September 2019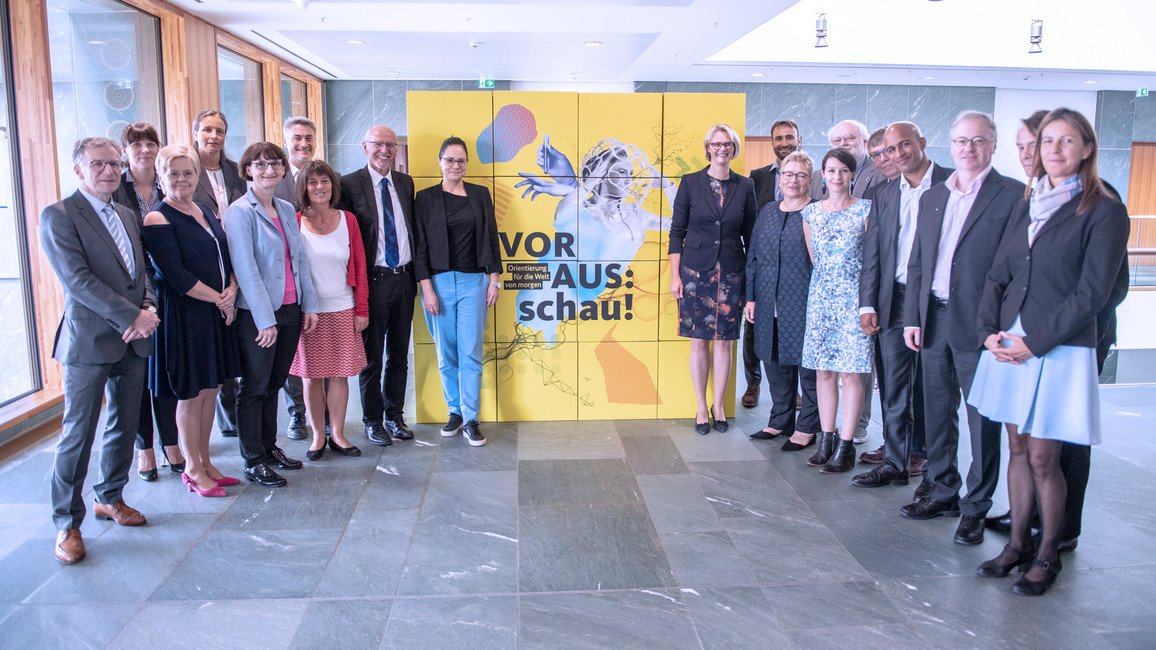 How will current trends in research and education shape the future of society? To address this important question the Federal Ministry of Education and Research (BMBF) has established the so-called "Zukunftskreis" (future working group), together with the "Zukunftsbüro" (future workshop) as part of the Ministry's "Strategic Foresight" initiative. One of the main activities of the initiative will be to study ongoing trends and developments both in terms of future opportunities and risks. Among the members of the working group are experts from a variety of disciplines, who will identify the most relevant topics in education and research to build possible scenarios for the future.
Dr. Gesa Schönberger, since 2016 Managing Director at the Heidelberg Institute for Theoretical Studies (HITS), is one of the members of the "Zukunftskreis". "In my position as managing director of an international research institute I am aware of the great potential of science. And Artificial Intelligence is only one of the areas which will have a huge impact on society. To facilitate successful knowledge transfer from science to society it is essentail that decisions are based on scientific facts and prepared strategically."
The recently launched "Foresight Process" initiative will also study the development of societal values and the technological and social changes society will be facing in the next decade.
Further information:
https://www.bmbf.de/de/karliczek-wir-schauen-in-die-zukunft-9549.html
https://www.bmbf.de/de/mit-foresight-in-die-zukunft-schauen-930.html
http://vorausschau.de/#zukunftskreis

About HITS
The Heidelberg Institute for Theoretical Studies (HITS) was established in 2010 by the physicist and SAP co-founder Klaus Tschira (1940-2015) and the Klaus Tschira Foundation as a private, non-profit research institute. HITS conducts basic research in the natural sciences, mathematics and computer science, with a focus on the processing, structuring, and analyzing of large amounts of complex data and the development of computational methods and software. The research fields range from molecular biology to astrophysics. The shareholders of HITS are the HITS-Stiftung, which is a subsidiary of the Klaus Tschira Foundation, Heidelberg University and the Karlsruhe Institute of Technology (KIT). HITS also cooperates with other universities and research institutes and with industrial partners. The base funding of HITS is provided by the HITS Stiftung with funds received from the Klaus Tschira Foundation. The primary external funding agencies are the Federal Ministry of Education and Research (BMBF), the German Research Foundation (DFG), and the European Union.