ERC Starting Grant for HITS astrophysicist
7. September 2020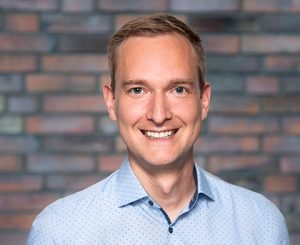 Fabian Schneider has been awarded about € 1.5 million for five years. He will establish his own junior research group at HITS.
Astrophysicist Fabian Schneider, "Gliese Fellow" at Heidelberg University and visiting scientist in the PSO group (leader: Friedrich Röpke), has successfully applied for a large scientific fund: The European Research Council (ERC) awarded him an ERC Starting Grant of about € 1.5 million. The 34-year-old will use the funds to establish his own junior research group at HITS.
By next year, the institute will grow up to 13 research groups, three of them working in astrophysics. The new group will mainly investigate the turbulent lives of massive binary stars and their explosive deaths in supernovae. A special focus will be on binary star mergers.
Fabian Schneider studied physics at the University of Bonn and completed his Ph.D. in astrophysics at the Argelander-Institut for Astronomy in 2015. Then he joined the Department of Physics of the University of Oxford as a "Hintze Fellow", where he did research on massive stars, their magnetic fields and supernovae. During this time, he started to collaborate with Friedrich Röpke from HITS, a joint venture that became even more intensive after he moved to Heidelberg in 2018. Since then, Schneider has been a "Gliese Fellow" at the Center for Astronomy of Heidelberg University and, at the same time, visiting scientist in the PSO group at HITS. In October 2019, he published a study in "Nature" on the origin of magnetic fields in stellar mergers, together with colleagues from Garching and Oxford.
About the ERC Starting Grants 2020
The European Research Council (ERC) is the premiere European funding organisation for excellent frontier research. Every year, it selects and funds the very best, creative researchers of any nationality and age, to run projects based in Europe. The ERC offers four core grant schemes: The ERC Starting Grant helps early-career scientists and scholars to build their own teams and conduct pioneering research across all disciplines.
From a total of 3,272 applications, only 436 (13.3%) were selected for funding in this round. The new grantees will be based in 25 countries across Europe, with Germany (88 grants) as top location. For the Starting Grants, the EU provides a funding worth in total €677 million. The grants are part of the EU's Research and Innovation programme, Horizon 2020.
See the ERC press release for more information:
https://erc.europa.eu/news/StG-recipients-2020
About HITS
HITS, the Heidelberg Institute for Theoretical Studies, was established in 2010 by physicist and SAP co-founder Klaus Tschira (1940-2015) and the Klaus Tschira Foundation as a private, non-profit research institute. HITS conducts basic research in the natural, mathematical, and computer sciences. Major research directions include complex simulations across scales, making sense of data, and enabling science via computational research. Application areas range from molecular biology to astrophysics. An essential characteristic of the Institute is interdisciplinarity, implemented in numerous cross-group and cross-disciplinary projects. The base funding of HITS is provided by the Klaus Tschira Foundation.