Welcome Jannik!
1. June 2021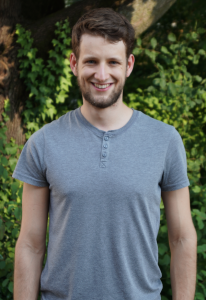 A warm welcome to Jannik who has recently (re-)joined the MBM group.
Here are a few words from Jannik about himself:
Hi there! I am Jannik and I am doing my PhD in the MBM group. I will be investigating heterolytic versus homolytic bond breakage in collagen using molecular dynamics simulations and quantum mechanical calculations. Outside of my PhD, I enjoy bouldering and teaching data analysis with the programming language R. My most recent endeavor is learning to skateboard. You can find out more about me on my website: https://jmbuhr.de/
About HITS
HITS, the Heidelberg Institute for Theoretical Studies, was established in 2010 by physicist and SAP co-founder Klaus Tschira (1940-2015) and the Klaus Tschira Foundation as a private, non-profit research institute. HITS conducts basic research in the natural, mathematical, and computer sciences. Major research directions include complex simulations across scales, making sense of data, and enabling science via computational research. Application areas range from molecular biology to astrophysics. An essential characteristic of the Institute is interdisciplinarity, implemented in numerous cross-group and cross-disciplinary projects. The base funding of HITS is provided by the Klaus Tschira Foundation.
This page is only available in English