HITSters will be part of new faculty at Heidelberg University
22. September 2021
Heidelberg University has founded the Faculty of Engineering Sciences to pool competences for innovative engineering approaches with international visibility. HITS researchers Rebecca Wade, Frauke Gräter and Vincent Heuveline will be part of the new faculty.
With the aim of pooling its expertise in the field of technology and engineering and expanding its range of research and subjects in a field of competence that is developing dynamically, Heidelberg University has founded a new faculty – the Faculty of Engineering Sciences.
The focus will not be on traditional technologies, however, but on innovative engineering approaches. The faculty will go into operation as of 1 October 2021. The founding dean is Prof. Dr Guido Kanschat, who is a member of the management board of the Interdisciplinary Center for Scientific Computing (IWR).
HITS group leaders Rebecca Wade (Molecular and Cellular Modeling), Frauke Gräter (Molecular Biomechanics) and Vincent Heuveline (Data Mining and Uncertainty Quantification) will be part of the new faculty. They bring in their long-time expertise in computational research on biomolecular systems and materials, in engineering mathematics, uncertainty quantification and high performance computing. They are also members of the IWR. Rebecca Wade is a member of the Center of Molecular Biology Heidelberg (ZMBH) and one of the IWR directors.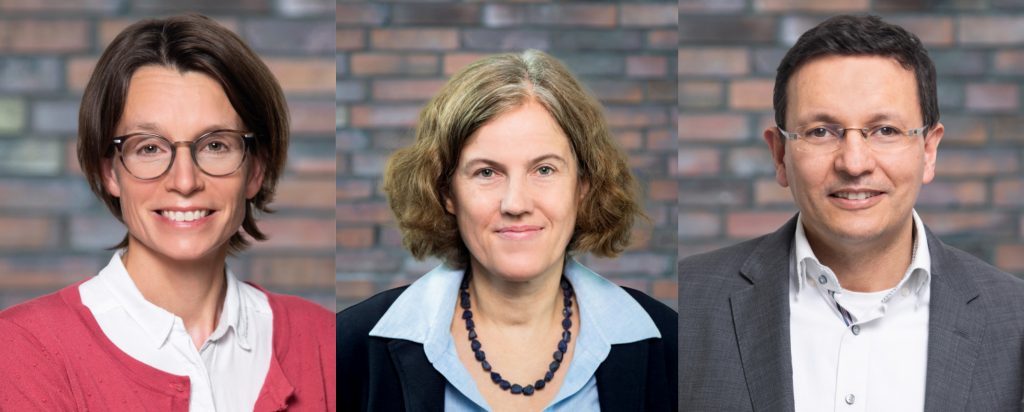 The Faculty of Engineering Sciences will comprise the areas of computer engineering, engineering molecular systems and carbon-based materials sciences, as well as molecular biotechnology. These high-profile areas will be enhanced by more scientists from cross-disciplinary research centres at the university – the IWR, the Center for Molecular Biology, the Biochemistry Center and the BioQuant Center.
See press release of Heidelberg University
About HITS
HITS, the Heidelberg Institute for Theoretical Studies, was established in 2010 by physicist and SAP co-founder Klaus Tschira (1940-2015) and the Klaus Tschira Foundation as a private, non-profit research institute. HITS conducts basic research in the natural, mathematical, and computer sciences. Major research directions include complex simulations across scales, making sense of data, and enabling science via computational research. Application areas range from molecular biology to astrophysics. An essential characteristic of the Institute is interdisciplinarity, implemented in numerous cross-group and cross-disciplinary projects. The base funding of HITS is provided by the Klaus Tschira Foundation.