Digital Worlds 20.22: In the beginning was the Code
28. June 2022
Come and join us for our Open Day at HITS on Saturday, 9 July, from 11am-5pm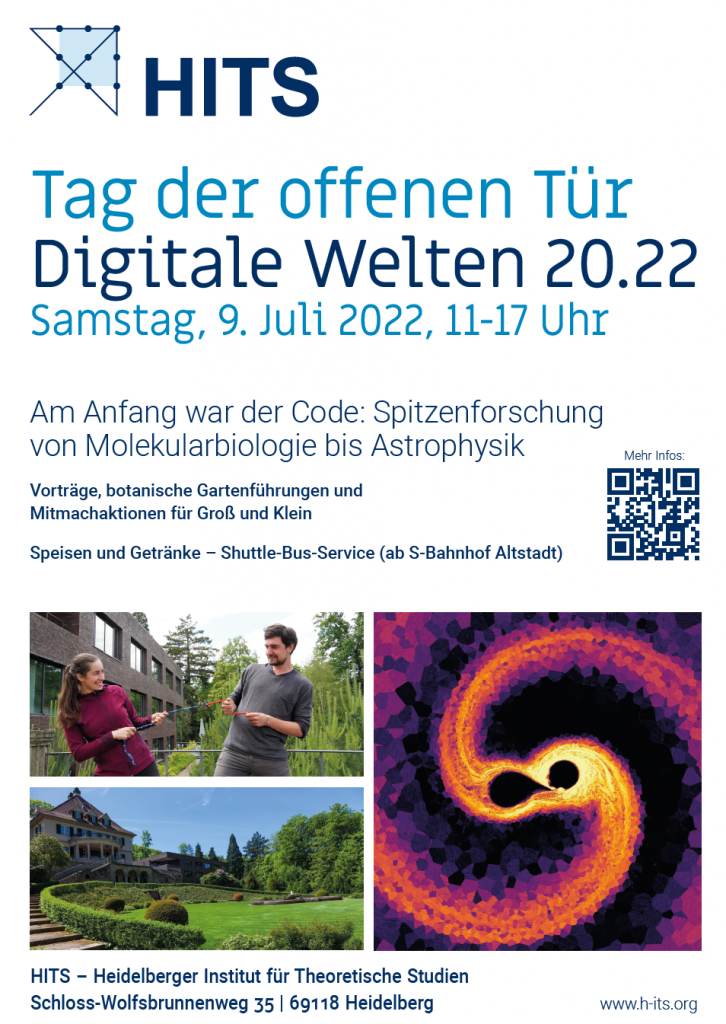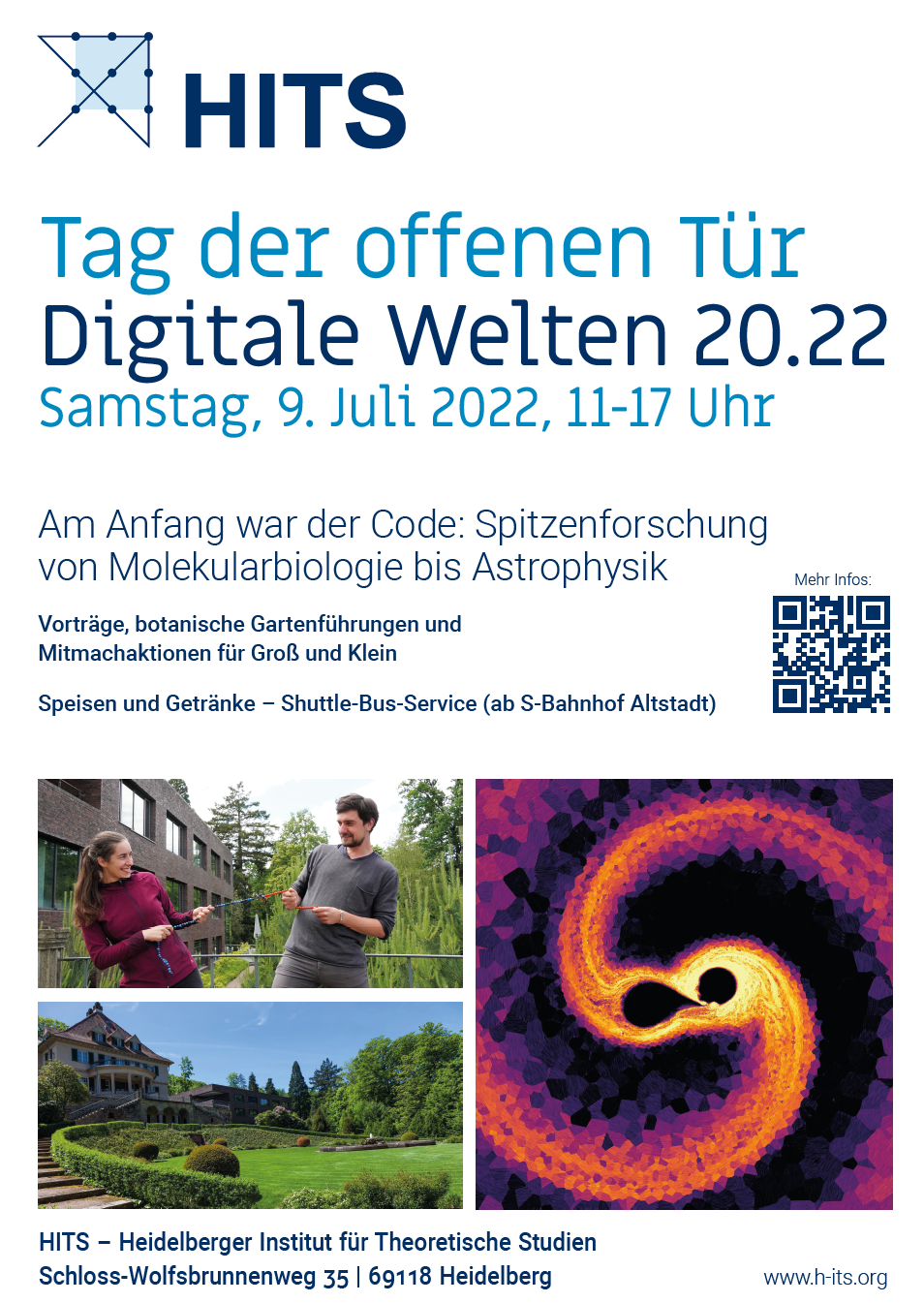 After four years the Heidelberg Institute for Theoretical Studies will open its doors to the public again. Under the overall theme of "Digital Worlds 20.22" the program includes science talks in English and German, presentations and hands-on stations, all showcasing the research of the Institute.
One of the highlights this year will be the guided tours – also in English and German – through the HITS garden.
A free shuttle bus will run from 11am to 5.30pm every 30 minutes between S-Bahnhof Altstadt (Karlstor) and HITS, free parking is available in the car park "Unter der Boschwiese". Refreshments will be served throughout the day.
Contact:
Dr. Peter Saueressig
Head of Communications HITS
Heidelberg Institute for Theoretical Studies
Tel: +49-6221-533-245
peter.saueressig@h-its.org
http://www.h-its.org
About HITS
HITS, the Heidelberg Institute for Theoretical Studies, was established in 2010 by physicist and SAP co-founder Klaus Tschira (1940-2015) and the Klaus Tschira Foundation as a private, non-profit research institute. HITS conducts basic research in the natural, mathematical, and computer sciences. Major research directions include complex simulations across scales, making sense of data, and enabling science via computational research. Application areas range from molecular biology to astrophysics. An essential characteristic of the Institute is interdisciplinarity, implemented in numerous cross-group and cross-disciplinary projects. The base funding of HITS is provided by the Klaus Tschira Foundation.