Season's Greetings
19. December 2022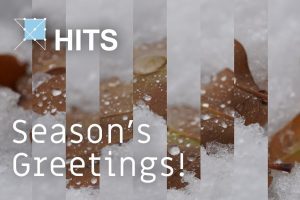 Another extraordinary year is almost over and as always at this time, we take the opportunity to look back and take stock.
The world has changed over the last two years. After we had finally learned to live with the risks of a still ongoing pandemic, we were shocked by the news of the war in Ukraine at the beginning of the year. We asked ourselves what we as a basic research institute can do and decided that one way to support our colleagues in Ukraine was to offer a number of positions in some of our research groups (https://www.h-its.org/2022/03/02/research-positions-at-hits-for-scientists-from-ukraine/).
Life at the institute itself has also changed considerably and at a very fast pace. With now 14 research groups and staff from more than 40 countries our science is going stronger than ever. Research highlights from 2022 include the exciting search and subsequent discovery of an invisible needle in a stellar haystack (https://www.h-its.org/2022/07/19/set-black-hole/), the question of how cells get from A to B by finding the right balance between structural stability and flexibility (https://www.h-its.org/2022/03/17/ilk-pnas/), and the funding of a European Research Area (ERA) Chair to establish computational biodiversity research on the Greek island of Crete (https://www.h-its.org/2022/11/10/era-chair-stamatakis/).
Apart from welcoming many new staff members and Jan Stuehmer as junior group leader for "Machine Learning and Artificial Intelligence" (https://www.h-its.org/2022/09/28/mli-start/), we also had to say good-bye to our colleague and "Groups and Geometry" group leader Anna Wienhard. We are very proud that she has been appointed Director of the Max Planck Institute for Mathematics in the Sciences in Leipzig, and our heartfelt congratulations go out to her on this achievement. However, her presence and her contributions to HITS will be truly missed (https://www.h-its.org/2022/11/04/anna-wienhard-mpi/).
One of the things which has remained unchanged in 2022 is our commitment to support those who are less well off, instead of sending gifts to our friends and partners. The Klaus Tschira Foundation has again provided us with funds for this purpose, which will be donated to the "Kinderplanet" (Children's Planet), a day care center caring for healthy siblings during the cancer treatment of the sick child.
On behalf of everyone at HITS we wish you a peaceful holiday season and a happy, successful, and healthy New Year. Take care of yourself and others.
About HITS
HITS, the Heidelberg Institute for Theoretical Studies, was established in 2010 by physicist and SAP co-founder Klaus Tschira (1940-2015) and the Klaus Tschira Foundation as a private, non-profit research institute. HITS conducts basic research in the natural, mathematical, and computer sciences. Major research directions include complex simulations across scales, making sense of data, and enabling science via computational research. Application areas range from molecular biology to astrophysics. An essential characteristic of the Institute is interdisciplinarity, implemented in numerous cross-group and cross-disciplinary projects. The base funding of HITS is provided by the Klaus Tschira Foundation.