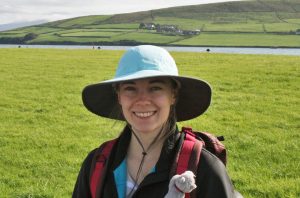 A warm welcome to Isabel who has recently joined MBM group as a PhD student.
Isabel did her master studies in Molecular Biosciences at the University of Heidelberg. In her master thesis with Prof. Dr. Michael Knop she studied protein-protein interactions in the yeast HOG-pathway with fluorescence cross-correlation spectroscopy.
In her PhD at the MBM group she will be investigating mechanosensing of protein kinases using MD simulations. Her focus lies on the integrin-linked kinase and the abl kinase. Welcome!