AIPHES
10. December 2014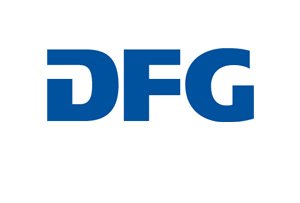 AIPHES: DFG-funded research training group on Adaptive Information Processing from Heterogeneous Sources at the CS Department at the Technical University of Darmstadt, the Institute for Computational Linguistics at the University of Heidelberg and the NLP Group at HITS — 2015-2019.
This page is only available in English
Privacy settings
We use cookies on our website. Some of them are essential, while others help us improve this site and your experience.
Privacy settings
Here you will find an overview of all cookies used. You can give your consent to entire categories or have further information displayed and thus select only certain cookies.
Essential cookies enable basic functions and are necessary for the proper functioning of the website.
| | |
| --- | --- |
| Name | Borlabs Cookie |
| Provider | Eigentümer dieser Website |
| Purpose | Speichert die Einstellungen der Besucher, die in der Cookie Box von Borlabs Cookie ausgewählt wurden. |
| Cookie Name | borlabs-cookie |
| Cookie Expiry | 1 Jahr |
Statistics Cookies collect information anonymously. This information helps us to understand how our visitors use our website.
Accept

On

Off

Name
Matomo
Provider
HITS gGmbH
Purpose
Cookie von Matomo für Website-Analysen. Erzeugt statistische Daten darüber, wie der Besucher die Website nutzt.
Cookie Name
_pk_*.*
Cookie Expiry
13 Monate
Content from video platforms and social media platforms is blocked by default. If cookies from external media are accepted, access to this content no longer requires manual consent.
Accept

On

Off

Name
Google Maps
Provider
Google
Purpose
Wird zum Entsperren von Google Maps-Inhalten verwendet.
Privacy Policy
https://policies.google.com/privacy
Host(s)
.google.com
Cookie Name
NID
Cookie Expiry
6 Monate
Accept

On

Off

Name
Instagram
Provider
Facebook
Purpose
Wird verwendet, um Instagram-Inhalte zu entsperren.
Privacy Policy
https://www.instagram.com/legal/privacy/
Host(s)
.instagram.com
Cookie Name
pigeon_state
Cookie Expiry
Sitzung
Accept

On

Off

Name
OpenStreetMap
Provider
OpenStreetMap Foundation
Purpose
Wird verwendet, um OpenStreetMap-Inhalte zu entsperren.
Privacy Policy
https://wiki.osmfoundation.org/wiki/Privacy_Policy
Host(s)
.openstreetmap.org
Cookie Name
_osm_location, _osm_session, _osm_totp_token, _osm_welcome, _pk_id., _pk_ref., _pk_ses., qos_token
Cookie Expiry
1-10 Jahre
Accept

On

Off

Name
Twitter
Provider
Twitter
Purpose
Wird verwendet, um Twitter-Inhalte zu entsperren.
Privacy Policy
https://twitter.com/privacy
Host(s)
.twimg.com, .twitter.com
Cookie Name
__widgetsettings, local_storage_support_test
Cookie Expiry
Unbegrenzt
Accept

On

Off

Name
Vimeo
Provider
Vimeo
Purpose
Wird verwendet, um Vimeo-Inhalte zu entsperren.
Privacy Policy
https://vimeo.com/privacy
Host(s)
player.vimeo.com
Cookie Name
vuid
Cookie Expiry
2 Jahre
Accept

On

Off

Name
YouTube
Provider
YouTube
Purpose
Wird verwendet, um YouTube-Inhalte zu entsperren.
Privacy Policy
https://policies.google.com/privacy
Host(s)
google.com
Cookie Name
NID
Cookie Expiry
6 Monate