Optimal Economic Power Flow
26. January 2015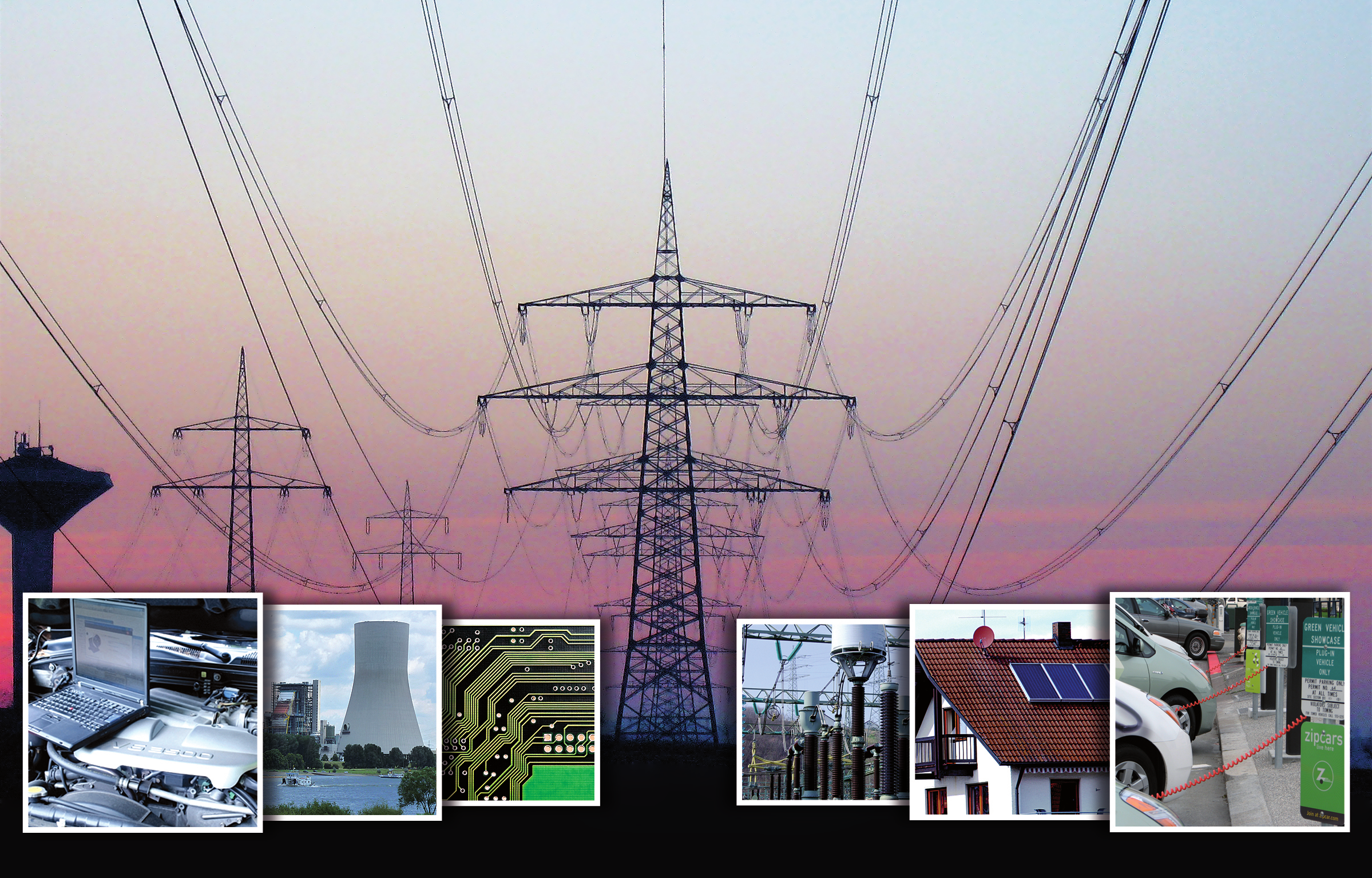 Aims & objectives
Against the background of liberalization of energy markets, increasing fuel costs and decentralized power generation by renewable energy sources, nowadays running an electrical power grid in an efficient way is becoming more and more important. The problem of determining an optimal operation state and an optimal power grid extension is known as 'Optimal Power Flow' (OPF). Mathematically speaking, OPF is a non-linear and non-convex optimization problem in up to millions of variables. Due to its high complexity, power system operators still have to use simplified physical models for describing electrical grids. The project 'Optimal Economic Power Flow' aims at developing new numerical approaches to handle the high problem size arising from an accurate alternating current (AC) physical model.
Research Topics
Investigation of usability of existing nonlinear programming methods for solving the OPF problem
Development of a specialized linear solver adopted to the underlying physical model
Utilisation of large HPC systems to solve real-world scenarios
Taking into account uncertainties in the physical model and available input data
Funding
Optimal Economic Power Flow is 2-year research project funded by German Research Foundation (DFG).
Partners
Institut für Elektroenergiesysteme und Hochspannungstechnik (IEH), Karlsruhe Institute of Technology
Institut für Industriebetriebslehre und Industrielle Produktion (IIP), Karlsruhe Institute of Technology
People from HITS
Prof. Dr. Vincent Heuveline
Dr. Michael Schick
Philipp Gerstner
This page is only available in English
Privacy settings
We use cookies on our website. Some of them are essential, while others help us improve this site and your experience.
Privacy settings
Here you will find an overview of all cookies used. You can give your consent to entire categories or have further information displayed and thus select only certain cookies.
Essential cookies enable basic functions and are necessary for the proper functioning of the website.
| | |
| --- | --- |
| Name | Borlabs Cookie |
| Provider | Eigentümer dieser Website |
| Purpose | Speichert die Einstellungen der Besucher, die in der Cookie Box von Borlabs Cookie ausgewählt wurden. |
| Cookie Name | borlabs-cookie |
| Cookie Expiry | 1 Jahr |
Statistics Cookies collect information anonymously. This information helps us to understand how our visitors use our website.
Accept

On

Off

Name
Matomo
Provider
HITS gGmbH
Purpose
Cookie von Matomo für Website-Analysen. Erzeugt statistische Daten darüber, wie der Besucher die Website nutzt.
Cookie Name
_pk_*.*
Cookie Expiry
13 Monate
Content from video platforms and social media platforms is blocked by default. If cookies from external media are accepted, access to this content no longer requires manual consent.
Accept

On

Off

Name
Google Maps
Provider
Google
Purpose
Wird zum Entsperren von Google Maps-Inhalten verwendet.
Privacy Policy
https://policies.google.com/privacy
Host(s)
.google.com
Cookie Name
NID
Cookie Expiry
6 Monate
Accept

On

Off

Name
Instagram
Provider
Facebook
Purpose
Wird verwendet, um Instagram-Inhalte zu entsperren.
Privacy Policy
https://www.instagram.com/legal/privacy/
Host(s)
.instagram.com
Cookie Name
pigeon_state
Cookie Expiry
Sitzung
Accept

On

Off

Name
OpenStreetMap
Provider
OpenStreetMap Foundation
Purpose
Wird verwendet, um OpenStreetMap-Inhalte zu entsperren.
Privacy Policy
https://wiki.osmfoundation.org/wiki/Privacy_Policy
Host(s)
.openstreetmap.org
Cookie Name
_osm_location, _osm_session, _osm_totp_token, _osm_welcome, _pk_id., _pk_ref., _pk_ses., qos_token
Cookie Expiry
1-10 Jahre
Accept

On

Off

Name
Twitter
Provider
Twitter
Purpose
Wird verwendet, um Twitter-Inhalte zu entsperren.
Privacy Policy
https://twitter.com/privacy
Host(s)
.twimg.com, .twitter.com
Cookie Name
__widgetsettings, local_storage_support_test
Cookie Expiry
Unbegrenzt
Accept

On

Off

Name
Vimeo
Provider
Vimeo
Purpose
Wird verwendet, um Vimeo-Inhalte zu entsperren.
Privacy Policy
https://vimeo.com/privacy
Host(s)
player.vimeo.com
Cookie Name
vuid
Cookie Expiry
2 Jahre
Accept

On

Off

Name
YouTube
Provider
YouTube
Purpose
Wird verwendet, um YouTube-Inhalte zu entsperren.
Privacy Policy
https://policies.google.com/privacy
Host(s)
google.com
Cookie Name
NID
Cookie Expiry
6 Monate