Visitor: Benoit Coté
23. February 2018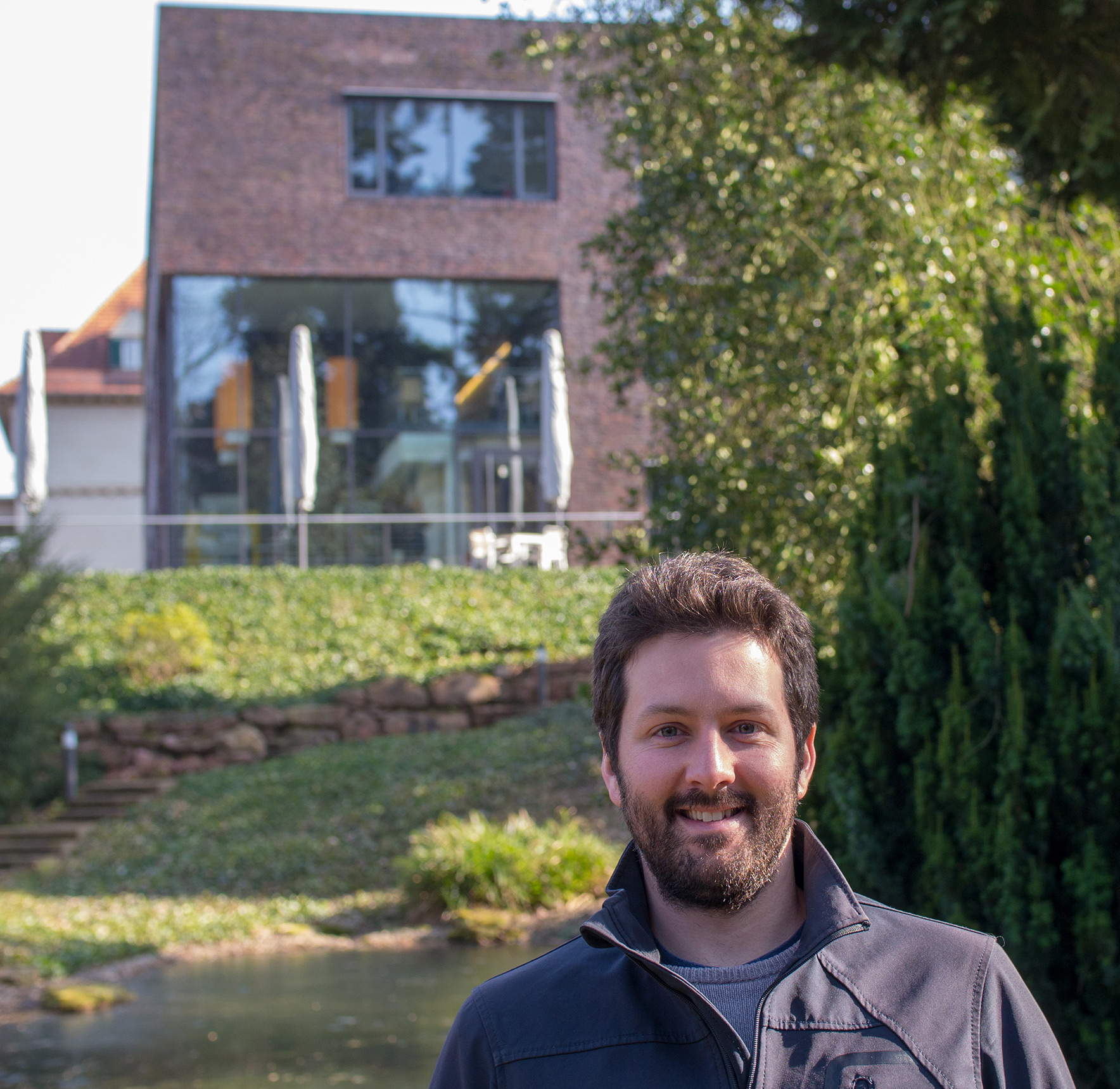 From February 12 to February 23, 2018, Dr. Benoit Coté from from the Konkoly Observatory of the Hungarian Academy of Sciences visited the PSO group to collaborate on questions regarding the Galactic chemical evolution. Benoit is one of the key developers of the NuGrid Python Chemical Evolution Environment (NuPyCEE), a computer tool that allows to simulate the chemical enrichment and stellar feedback of stellar populations. Such simulations depend very sensitively on the elements that are produced in cosmic furnaces i.e. the nuclear burning zones in stellar interiors or thermonuclear burning in supernovae. The latter being one of the key research topics at the PSO group, together with Benoit we explored how different supernova mechanisms may affect the Galactic chemical evolution.
About HITS
The Heidelberg Institute for Theoretical Studies (HITS) was established in 2010 by the physicist and SAP co-founder Klaus Tschira (1940-2015) and the Klaus Tschira Foundation as a private, non-profit research institute. HITS conducts basic research in the natural sciences, mathematics and computer science, with a focus on the processing, structuring, and analyzing of large amounts of complex data and the development of computational methods and software. The research fields range from molecular biology to astrophysics. The shareholders of HITS are the HITS-Stiftung, which is a subsidiary of the Klaus Tschira Foundation, Heidelberg University and the Karlsruhe Institute of Technology (KIT). HITS also cooperates with other universities and research institutes and with industrial partners. The base funding of HITS is provided by the HITS Stiftung with funds received from the Klaus Tschira Foundation. The primary external funding agencies are the Federal Ministry of Education and Research (BMBF), the German Research Foundation (DFG), and the European Union.
This page is only available in English
Privacy settings
We use cookies on our website. Some of them are essential, while others help us improve this site and your experience.
Privacy settings
Here you will find an overview of all cookies used. You can give your consent to entire categories or have further information displayed and thus select only certain cookies.
Essential cookies enable basic functions and are necessary for the proper functioning of the website.
| | |
| --- | --- |
| Name | Borlabs Cookie |
| Provider | Eigentümer dieser Website |
| Purpose | Speichert die Einstellungen der Besucher, die in der Cookie Box von Borlabs Cookie ausgewählt wurden. |
| Cookie Name | borlabs-cookie |
| Cookie Expiry | 1 Jahr |
Statistics Cookies collect information anonymously. This information helps us to understand how our visitors use our website.
Accept

On

Off

Name
Matomo
Provider
HITS gGmbH
Purpose
Cookie von Matomo für Website-Analysen. Erzeugt statistische Daten darüber, wie der Besucher die Website nutzt.
Cookie Name
_pk_*.*
Cookie Expiry
13 Monate
Content from video platforms and social media platforms is blocked by default. If cookies from external media are accepted, access to this content no longer requires manual consent.
Accept

On

Off

Name
Google Maps
Provider
Google
Purpose
Wird zum Entsperren von Google Maps-Inhalten verwendet.
Privacy Policy
https://policies.google.com/privacy
Host(s)
.google.com
Cookie Name
NID
Cookie Expiry
6 Monate
Accept

On

Off

Name
Instagram
Provider
Facebook
Purpose
Wird verwendet, um Instagram-Inhalte zu entsperren.
Privacy Policy
https://www.instagram.com/legal/privacy/
Host(s)
.instagram.com
Cookie Name
pigeon_state
Cookie Expiry
Sitzung
Accept

On

Off

Name
OpenStreetMap
Provider
OpenStreetMap Foundation
Purpose
Wird verwendet, um OpenStreetMap-Inhalte zu entsperren.
Privacy Policy
https://wiki.osmfoundation.org/wiki/Privacy_Policy
Host(s)
.openstreetmap.org
Cookie Name
_osm_location, _osm_session, _osm_totp_token, _osm_welcome, _pk_id., _pk_ref., _pk_ses., qos_token
Cookie Expiry
1-10 Jahre
Accept

On

Off

Name
Twitter
Provider
Twitter
Purpose
Wird verwendet, um Twitter-Inhalte zu entsperren.
Privacy Policy
https://twitter.com/privacy
Host(s)
.twimg.com, .twitter.com
Cookie Name
__widgetsettings, local_storage_support_test
Cookie Expiry
Unbegrenzt
Accept

On

Off

Name
Vimeo
Provider
Vimeo
Purpose
Wird verwendet, um Vimeo-Inhalte zu entsperren.
Privacy Policy
https://vimeo.com/privacy
Host(s)
player.vimeo.com
Cookie Name
vuid
Cookie Expiry
2 Jahre
Accept

On

Off

Name
YouTube
Provider
YouTube
Purpose
Wird verwendet, um YouTube-Inhalte zu entsperren.
Privacy Policy
https://policies.google.com/privacy
Host(s)
google.com
Cookie Name
NID
Cookie Expiry
6 Monate