Season's Greetings!
19. December 2019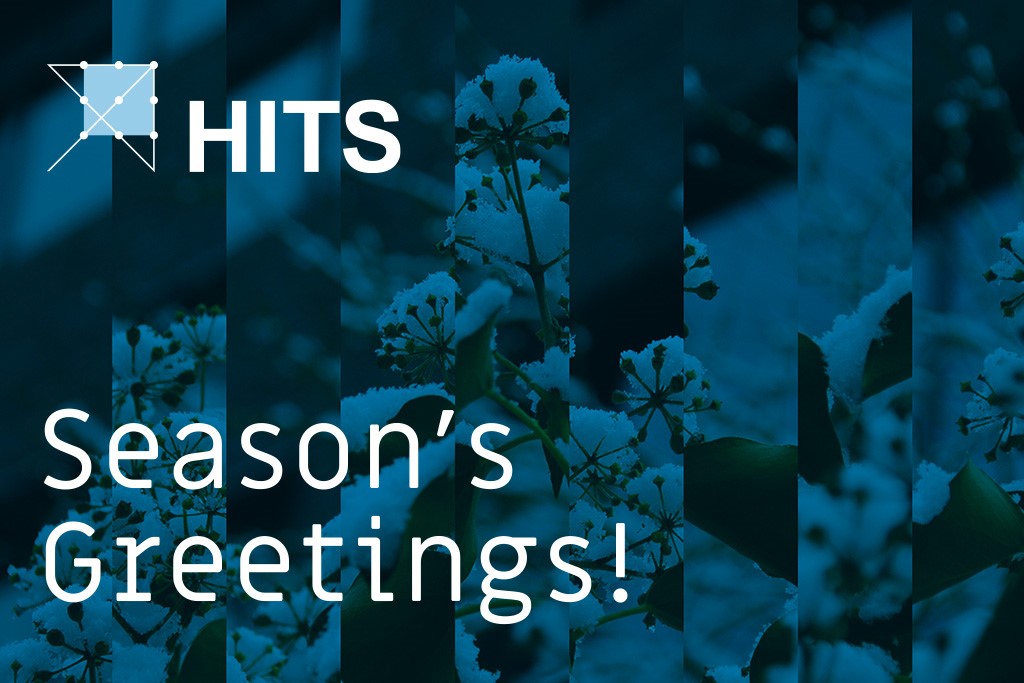 Another year is drawing to a close and once again, it has been an eventful time at HITS. In April the new junior group "Computational Carbon Chemistry" joined the institute. The team of group leader Dr. Ganna (Anya) Gryn'ova works on graphene, one of the most promising materials in modern technology.
2019 also saw the hosting of two big events: The conference "COMBINE 2019" brought together more than 100 experts from all over the world with the goal of advancing standards in systems biology and synthetic biology. It was followed shortly afterwards by the biennial alumni meeting, which drew a similar number of participants, among them more than 40 alumni.
But there has also been some exciting research at HITS. Simply irresistible is one of the highlights of the past year: scientists from the Physics of Stellar Objects group took a closer look at so-called  magnetars. The research featured on the cover of "Nature" in October.
As in previous years, we have decided to donate money to those who are less well off, instead of sending gifts to our friends and partners. The Klaus Tschira Foundation has again provided us with a total of 5,000 euros for this purpose, which will be divided evenly between the "Waldpiratencamp" ("Forest Pirate Camp") – which is organized by the Children's Cancer Foundation – and the "Kinderplanet" ("Children's Planet") project.
And it is with great anticipation that we are looking forward to 2020, when HITS will be celebrating its 10th anniversary. To mark the occasion we have already prepared a bunch of special events about which we will keep you informed in due course.
We wish you all Happy Holidays and a successful New Year!
About HITS
HITS, the Heidelberg Institute for Theoretical Studies, was established in 2010 by physicist and SAP co-founder Klaus Tschira (1940-2015) and the Klaus Tschira Foundation as a private, non-profit research institute. HITS conducts basic research in the natural, mathematical, and computer sciences. Major research directions include complex simulations across scales, making sense of data, and enabling science via computational research. Application areas range from molecular biology to astrophysics. An essential characteristic of the Institute is interdisciplinarity, implemented in numerous cross-group and cross-disciplinary projects. The base funding of HITS is provided by the Klaus Tschira Foundation.