Women in Computational Chemistry
17. July 2020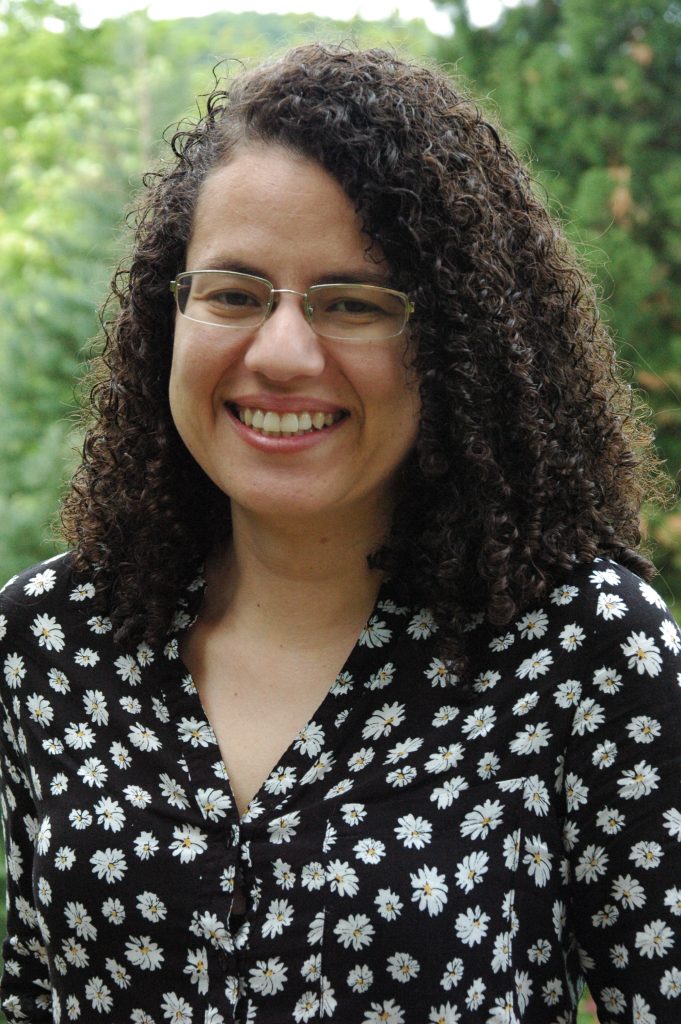 The Journal of Chemical Information and Modeling (JCIM) published a special issue on "Women in Computational Chemistry" in May 2019 to address gender disparity in science. A group of researchers have now provided a commentary on the impact of this special issue – among them is Dr. Ariane Nunes-Alves, computational chemist and visiting scientist in the Molecular and Cellular Modeling (MCM) group at HITS:
What is the article about?
The Journal of Chemical Information and Modeling (JCIM) published a Special Issue on Women in Computational Chemistry in May 2019, containing manuscripts where women were first or corresponding authors. The now published article looks back at this special issue and discusses the impact it had on the community and the feedback received. At the end, the article presents other ways for the scientific community to support women in science.
Why are you interested in this topic?
The topic "Women in Science" is very important to me. First, because I am a woman and, as a woman in science, I have experienced many situations which I would not have experienced if I'd had a different gender. Second, because female researchers are still underrepresented in Science, Technology, Engineering, and Mathematics (STEM), and promoting conditions to increase this number is the right thing to do to have better science and a better society.
What are the most striking findings/the biggest problems?
One of the feedback messages I received about the special issue was that women were receiving a special treatment to publish in JCIM. This reveals a lack of perception that women are underrepresented in STEM fields, and I think this is one of the biggest problems. Another big problem is the bias against women. For instance, I know stories of women who were not hired for a particular position because they could get pregnant, and the literature shows that people tend to hire men instead of women when they have to choose between candidates with similar CVs.
Why is diversity important in your opinion?
Ideas and creativity move science forward, and we only achieve the best ideas and the most creative environments by having a diversity of people.
How do you experience being a woman in science?
For a long time, especially during my PhD, I had this uneasy feeling that I did not belong in computational chemistry. This has changed a lot since I came to HITS, because I am surrounded by brilliant women in my lab, and because I see women in positions of power in universities and research institutes. This has helped me understand the feeling I had before: I was missing women as role models and in positions of leadership. Moreover, I heard a few inappropriate comments during my career, which I would certainly not have heard if I had been a man.
What would you change/how would you tackle the problems?
In the Netherlands, there are many professor positions for women only, and I think this is a great way to increase the representation of women in STEM fields. Universities and research institutes should try to be family friendly, with flexible working hours and on-site day care when possible. Universities and research institutes can offer training about gender bias. And each person can contribute by speaking up when witnessing a case of gender bias, minding gender balance when organizing events and conferences, and nominating women for awards and leadership positions. Moreover, the current pandemic caused a drop in the number of papers published by women in many areas. The metrics of productivity during these challenging times need to be changed to avoid the dropout of women from scientific careers. I am currently organizing an online event with other researchers from EMBL to discuss the challenges to women in science in COVID times and how to tackle them.
What would you tell young women who want to work in science?
The path for women in science is better than before, but it is still a bit rough. Follow your passion and remember that we all belong in science.
Publication:
Impact of the Journal of Chemical Information and Modeling Special Issue on Women in Computational Chemistry
Angelica Mazzolari, Ariane Nunes-Alves, Habibah A. Wahab, Rommie E. Amaro, Zoe Cournia, and Kenneth M. Merz, Jr.
https://dx.doi.org/10.1021/acs.jcim.0c00636
About HITS
The Heidelberg Institute for Theoretical Studies (HITS) was established in 2010 by the physicist and SAP co-founder Klaus Tschira (1940-2015) and the Klaus Tschira Foundation as a private, non-profit research institute. HITS conducts basic research in the natural sciences, mathematics and computer science, with a focus on the processing, structuring, and analyzing of large amounts of complex data and the development of computational methods and software. The research fields range from molecular biology to astrophysics. The shareholders of HITS are the HITS-Stiftung, which is a subsidiary of the Klaus Tschira Foundation, Heidelberg University and the Karlsruhe Institute of Technology (KIT). HITS also cooperates with other universities and research institutes and with industrial partners. The base funding of HITS is provided by the HITS Stiftung with funds received from the Klaus Tschira Foundation. The primary external funding agencies are the Federal Ministry of Education and Research (BMBF), the German Research Foundation (DFG), and the European Union.