HITS helps ESCAPE improve their data discoverability with machine learning
2. March 2022
ESCAPE, the European Science Cluster of Astronomy & Particle Physics ESFRI Research Infrastructures, has successfully tested new machine learning prototypes that have improved search capabilities in some European Strategic Forum on Research Infrastructures (ESFRI) archives.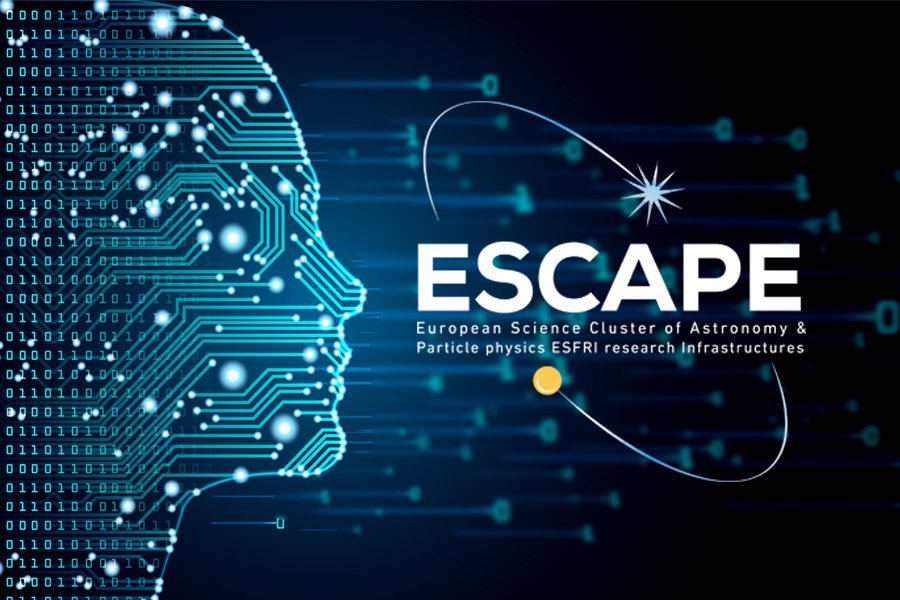 Among the ESCAPE partners who developed and tested the novel approach were also members of the Astroinformatics group (head: Kai Polsterer) at HITS. The other partners were  the Centre de Données astronomiques de Strasbourg (CDS) and the European Southern Observatory (ESO).
In a press release, ESCPAPE emphasizes that they adopted a novel AI explorative approach, rather than supervised learning methods, "to improve data discovery in broad variety of archive assets, considering the multitude of use-cases that scientists are involved in. With millions of data files being made available to the science community, it is crucial for archives' success to provide advanced query capabilities to guide the researchers in identifying data which are of interest to them."
Read more here: ESCAPE press release
About HITS
The Heidelberg Institute for Theoretical Studies (HITS) was established in 2010 by the physicist and SAP co-founder Klaus Tschira (1940-2015) and the Klaus Tschira Foundation as a private, non-profit research institute. HITS conducts basic research in the natural sciences, mathematics and computer science, with a focus on the processing, structuring, and analyzing of large amounts of complex data and the development of computational methods and software. The research fields range from molecular biology to astrophysics. The shareholders of HITS are the HITS-Stiftung, which is a subsidiary of the Klaus Tschira Foundation, Heidelberg University and the Karlsruhe Institute of Technology (KIT). HITS also cooperates with other universities and research institutes and with industrial partners. The base funding of HITS is provided by the HITS Stiftung with funds received from the Klaus Tschira Foundation. The primary external funding agencies are the Federal Ministry of Education and Research (BMBF), the German Research Foundation (DFG), and the European Union.