Shenc symposium on von Willebrand factor
2.06.2015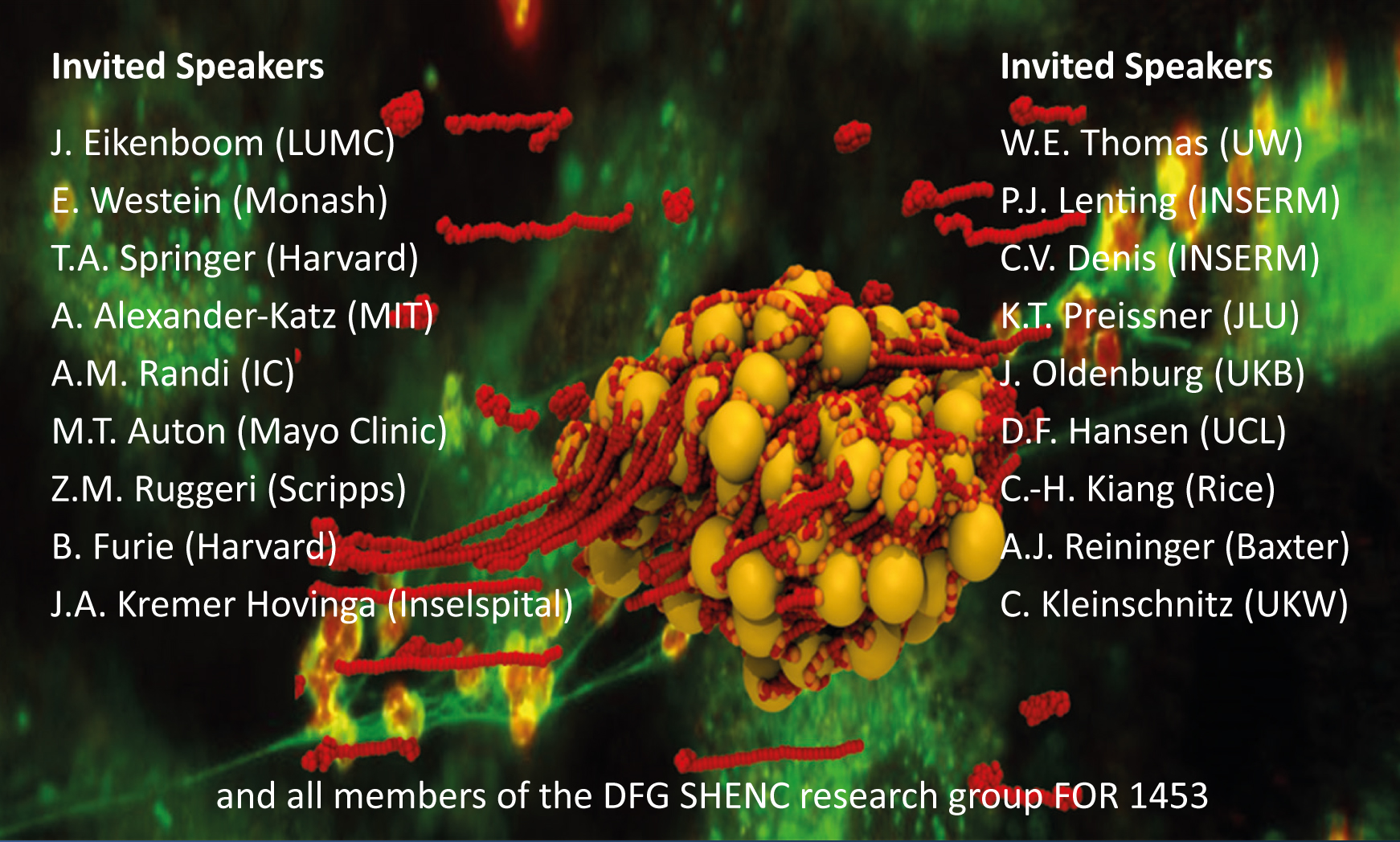 We are happy to announce the upcoming of a symposium on the most recent advances in von Willebrand factor research. The symposium will be held within the Shenc consortium and will cover a broad range of aspects of von Willebrand function and disfunction, its role in homeostasis and diseases, as well as the biomechanical aspects of its functioning.
More information about SHENC and the upcoming meetings can be found here. The flyer of this particular event, including the scientific program can be downloaded here.
Über das HITS
Das HITS (Heidelberger Institut für Theoretische Studien) wurde 2010 von dem Physiker und SAP-Mitbegründer Klaus Tschira (1940-2015) und der Klaus Tschira Stiftung als privates, gemeinnütziges Forschungsinstitut gegründet. Es betreibt Grundlagenforschung in den Naturwissenschaften, der Mathematik und der Informatik. Zu den Hauptforschungsrichtungen zählen komplexe Simulationen auf verschiedenen Skalen, Datenwissenschaft und -analyse sowie die Entwicklung rechnergestützter Tools für die Forschung. Die Anwendungsfelder reichen von der Molekularbiologie bis zur Astrophysik. Ein wesentliches Merkmal des Instituts ist die Interdisziplinarität, die in zahlreichen gruppen- und disziplinübergreifenden Projekten umgesetzt wird. Die Grundfinanzierung des HITS wird von der Klaus Tschira Stiftung bereitgestellt.