The reactivity of click-chemistry isomers revealed by QM calculations!
4.08.2015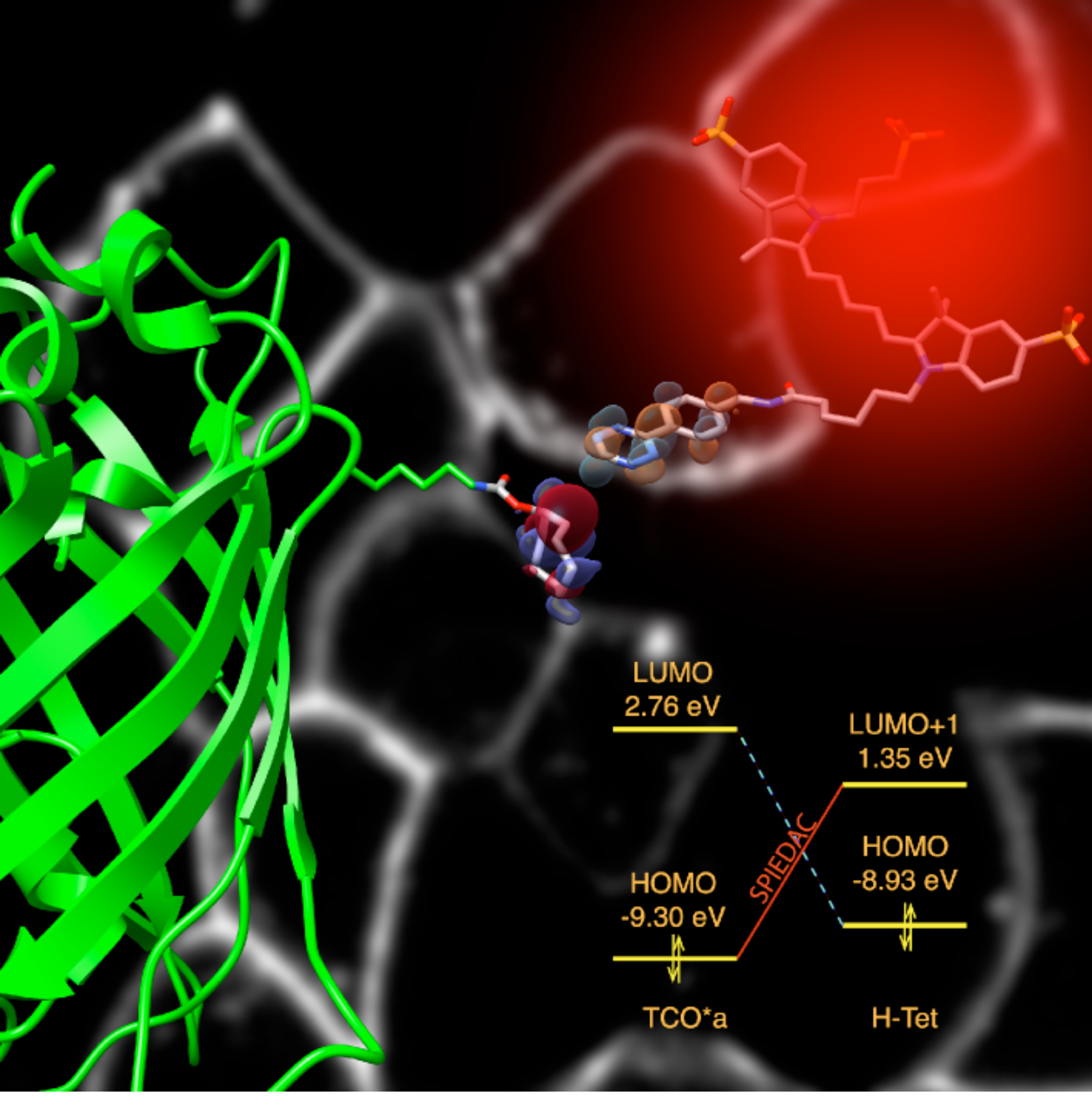 In this study Wagner et al. systematically quantified the reactivity of newly discovered TCO* conformers with tetrazines in comparison to other common click-reactions using density functional calculations. The calculations were interfaced to experimental kinetic measurements used for comparison. Furthermore, a new type of click-reaction, termed SPINEDAC (Strain Promoted Inherently Normal Electron Demand Diels-Alder Cycloaddition), was identified. The new findings deepen the understanding of cycloadditions and further enhance the versatile applicability and deployment of click reactions. Thanks to this study new rules have been set for designing reactants for enhanced specific needs.
Read more about it here!
Über das HITS
Das HITS (Heidelberger Institut für Theoretische Studien) wurde 2010 von dem Physiker und SAP-Mitbegründer Klaus Tschira (1940-2015) und der Klaus Tschira Stiftung als privates, gemeinnütziges Forschungsinstitut gegründet. Es betreibt Grundlagenforschung in den Naturwissenschaften, der Mathematik und der Informatik. Zu den Hauptforschungsrichtungen zählen komplexe Simulationen auf verschiedenen Skalen, Datenwissenschaft und -analyse sowie die Entwicklung rechnergestützter Tools für die Forschung. Die Anwendungsfelder reichen von der Molekularbiologie bis zur Astrophysik. Ein wesentliches Merkmal des Instituts ist die Interdisziplinarität, die in zahlreichen gruppen- und disziplinübergreifenden Projekten umgesetzt wird. Die Grundfinanzierung des HITS wird von der Klaus Tschira Stiftung bereitgestellt.